Microsoft is one of the most famous and successful tech companies worldwide — just as well-known as its founder Bill Gates. However, since its foundation, more than 45 years ago, the Microsoft business model has changed over the years. Let's understand how the business has grown for the third-largest company in the United States.
A brief history of Microsoft
Microsoft was created in 1975, by Bill Gates and his friend Paul Allen. The computer was nothing like what we know today, and the internet was a strange network limited basically to academic institutions. But Gates and Allen decided to produce something like an operating system for the Altair 8800, the first "personal computer". Some years later, MS-DOS would become the regular operating system for computers. But the turning point would come when Windows was launched in the market, with its innovative interface.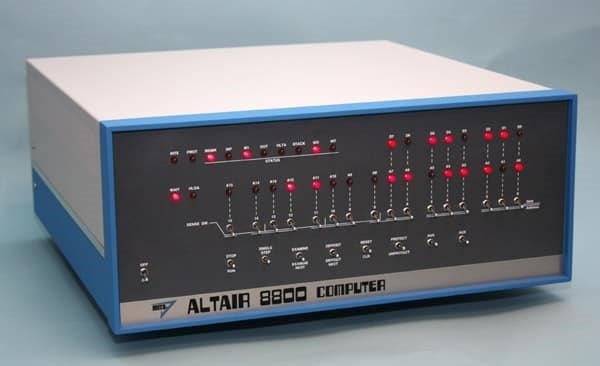 In 1986, Microsoft got into the stock market, thus making money to build its empire of PC operating systems. Nowadays, besides those, the Microsoft line includes Microsoft Office, Azure (cloud and AI), Xbox Games, LinkedIn, GitHub, productivity applications, management tools, browsers, and more. Bill Gates still owns some shares in Microsoft, but he sold or gave away most of them. He also dropped out of the board in 2020, in order to have more time for philanthropy projects.
What is the Microsoft Business Model?
Since Microsoft provides systems and software for both entertainment and business, its core operations involve sale, distribution, and support for those solutions. But its business model actually encompasses a few types, in order to sustain all products and services, which include:
Razor and Blade: Apps, software, and Xbox games work specifically for each operating system, and they don't run in different ones;
Lock-in: Due to high switching costs, customers keep using Microsoft software and apps;
Freemium: LinkedIn, for example, is a free business social network, but some resources are only available for premium subscribers;
Subscription: Besides LinkedIn, Microsoft applies this business model to Office 365 and cloud services, to mention a few;
Hidden Revenue: For instance, both LinkedIn and Bing (Microsoft search engine) show the users ads on their platforms;
Ingredient Branding: Despite being just built into computers, Microsoft brands are flagrantly shown in the products.
Who Owns Microsoft
Microsoft is still owned today by Bill Gates. While Satya Nadella is the current Chairman and CEO and Brad Smith is the current President (plus, Vice-Chairman), Gates holds the position as the company's Technical Adviser.
Microsoft's Mission Statement
Microsoft's mission statement is "To empower every person and every organization on the planet to achieve more".
How Microsoft makes money
Microsoft makes money through three core business segments:
Productivity and business processes
The segment consists of products and services developed for productivity and information, and represents about one-third of Microsoft's revenue. Its flagship is the Microsoft Office software suite. Besides, there are LinkedIn, the professional social network, and Dynamics, the cloud-based solutions for business apps, such as ERP or CRM.
Intelligent Cloud
The other third of Microsoft's revenue is made up of its public, private, and hybrid cloud services, such as Microsoft SQL Server, Windows Server, and Azure. Besides, there are enterprise services, like Microsoft Consulting, to help customers plan and implement Microsoft products.
Personal Computing
The final third comprises the products and services created to improve users' experience. The main example is, of course, Windows, with the licenses in devices. Other solutions include Xbox games and consoles, advertising in Bing (the search engine), and sales of devices and PCs.
Risks in Microsoft business model
Competition: Microsoft faces some strong competitors, with a great variety of business models. Some of them provide users with free apps and/or content and make money from advertising. Others distribute open-source software at little or no cost, and these products are very similar to Microsoft's;
Microsoft's Business Model Canvas
Let's take a look at the Microsoft Business Model Canvas below:

Microsoft's Customer Segments
Microsoft's customer segments consist of:
Commercial and corporate clients: Server management, IT support, and consulting services, for example, besides the regular tools and solutions, such as cloud computing, Office, and Skype;
General customers: All the common solutions (Office, Outlook, Skype, cloud, etc.) and mobile phone and video game platforms;
Advertising agencies and big brands: Ads at MSN portal and Bing search engine.
Server developers: a suite of development tools.
Microsoft's Value Propositions
Microsoft's value propositions consist of:
A reliable market leader that provides software solutions, many of them for free;
Compatible apps and software on many platforms, from phones to computers;
A trusted source of expertise for consulting and a large user base for advertisers.
Microsoft's Channels
Microsoft's channels consist of:
Desktop, iOS, and Google Play apps
Sales and marketing team
Microsoft's Customer Relationships
Microsoft's customer relationships consist of:
Software and hardware products are self-service, so, they don't need much personal interaction with staff;
Corporate products and services, consulting, support, and advertising require personal assistance from the Microsoft team and representatives;
Social networking profiles are used to interact directly with end customers (e.g. Facebook and Twitter).
Microsoft's Revenue Streams
Microsoft's revenue streams consist of:
Productivity and Business Processes
Intelligent Cloud
Personal Computing
Microsoft's Key Resources
Microsoft's key resources consist of:
Intellectual property
Proprietary technology
Data centers
Servers
Human resources
Bill Gates
Microsoft's Key Activities
Microsoft's key activities consist of:
Developing, licensing, and supporting software products and services;
Designing and selling hardware products;
Delivering online advertising solutions;
Providing IT consulting and support services.
Microsoft's Key Partners
Microsoft's key partners consist of:
Companies that provide app development, data analytics, data management, digital advertising, distribution, internet hosting services, manufacturing, marketing, system integration, telecommunications, etc.;
Resellers and independent software vendors.
Microsoft's Cost Structure
Microsoft's cost structure consists of:
Research and development
Human resources
Maintenance and security of data centers and servers
Marketing
Sales
Office and general expenses

Conclusion
The next steps of Microsoft can be seen through its acquisition plan. Some of the most important and recent ones have been LinkedIn and GitHub, just to mention some.