For many years the term business model was used without a consensus in its definition. Many authors mentioned it without explaining exactly what they were talking about. And it was precisely thinking about it that the Swiss consultant Alexander Osterwalder began to develop his doctoral thesis that would give rise to the Business Model Canvas.
Alexander realized that defining the term would not be enough. It was necessary to create something that would encourage innovation, prototyping and co-creation (collaborative creation).
Based on concepts of design thinking, Alexander began with a simple powerpoint graphic that years later would become a beautiful canvas separated into nine blocks.
This canvas was responsible for creating a revolution in the way entrepreneurs and companies came to think of new businesses or new products.
His own book was entitled Business Model Generation. And, in fact, he created a whole new generation of entrepreneurs!
The Business Model Canvas Explained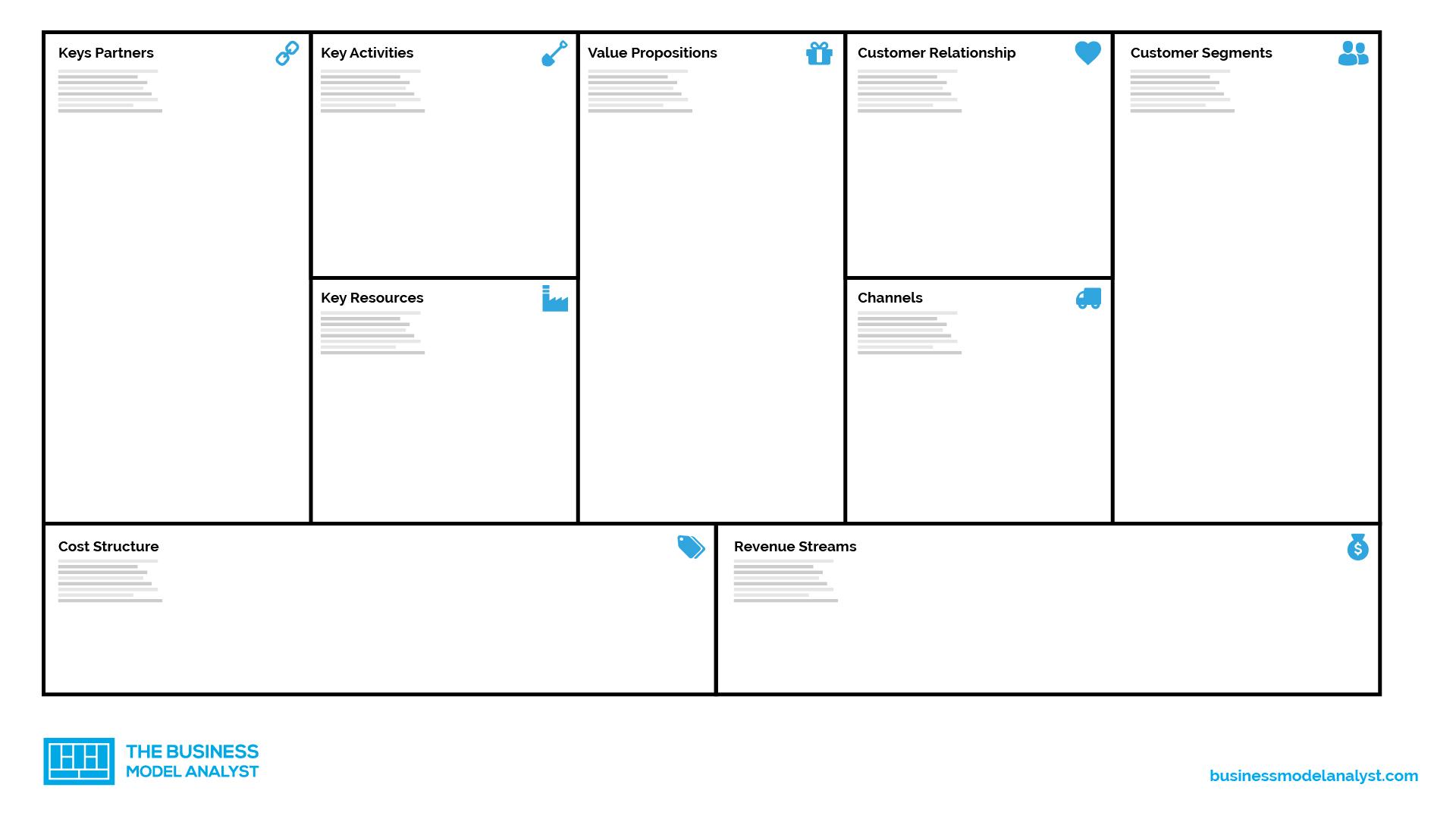 At first glance, the Business Model Canvas looks like a simple diagram. The ease of analysis it brings is only really understood as we begin to visualize examples and use it in our day-to-day lives.
I consider it imperative to say that the canvas was developed jointly with more than 200 consultants from all over the world. Yes, the process of creating the canvas itself was collaborative!
Alexander Osterwalder took advantage of the trend of co-creating social networks, and brought engagement around a new management theory, and called other respected market advisors and entrepreneurs to make them feel like owners and help spread the canvas.
A Business Model Canvas allows the entire business to be viewed on a single page (or slide).
This means that it is no longer necessary to scroll through a document full of text and some numbers, going page by page to understand the different defined strategies.
Another great aspect is that Business Model Canvas allows you to visualize the "strategic fit" that exists between different areas. Textual documents do not allow this type of analysis.
With less text, creating jointly with other people becomes a fun and intuitive process. Just grab a pen and post-it notes to go scribbling and throwing your ideas on the canvas.
It is this prototyping facility that allows new businesses to be analyzed more quickly and in several different versions.
The Business Model Canvas Blocks
Let us now understand each of the nine blocks.
Customer Segment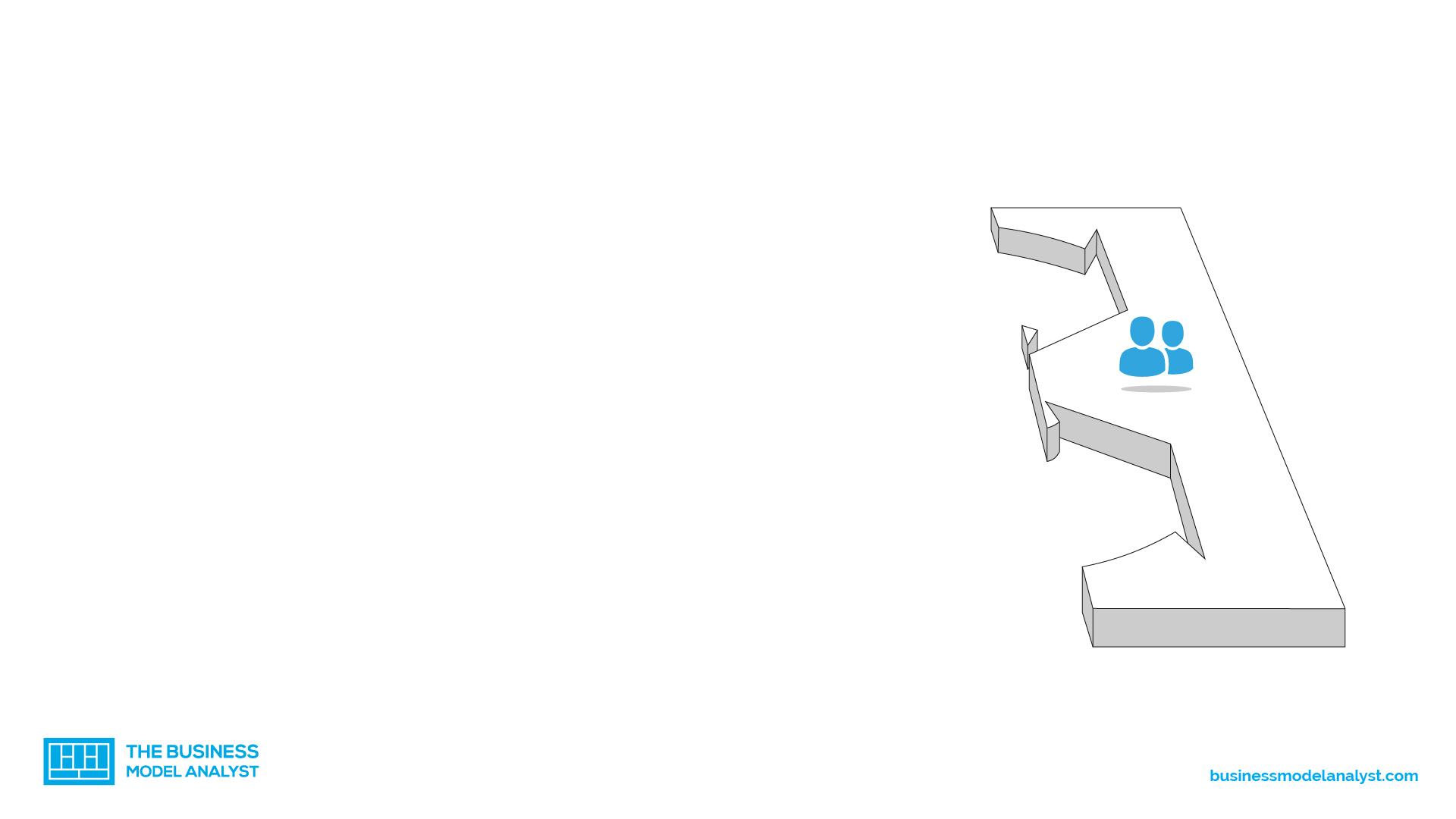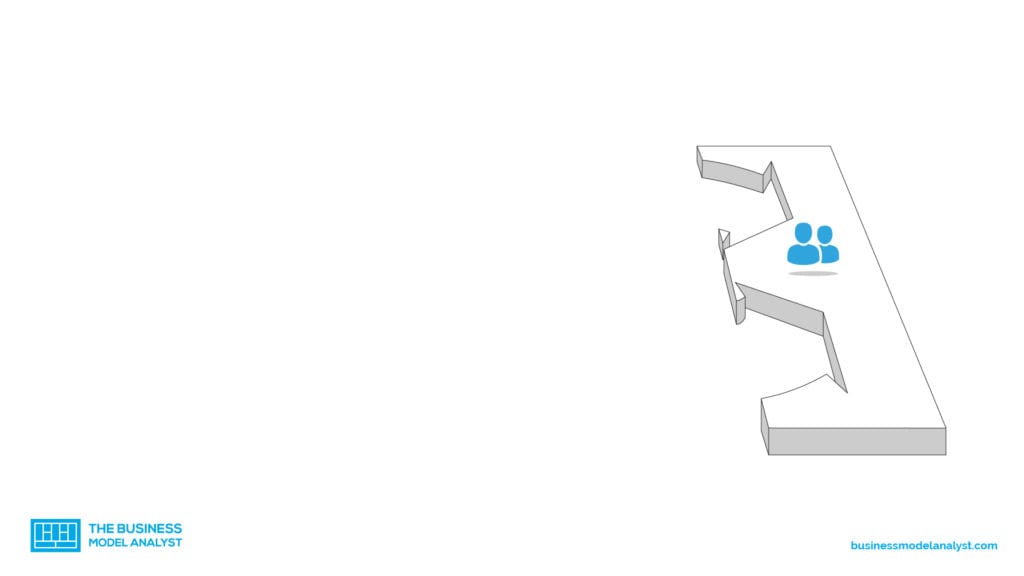 The first step in filling Business Model Canvas is the block of customer segments. We need to highlight two important aspects that justify this:
1) The word "segment" implies that it is the choice of a market share. In other words, it is necessary for you to define a niche of clients. The famous saying "anyone who sells to everyone, does not sell to anyone" is taken seriously in Business Model Canvas.
2) A business must be developed from the customer perspective. Did you notice that the dummy looks at the canvas? Well, there is no reason for having a good idea if you do not see through the eyes of who will pay for the product / service that you will deliver.
read more about customer segments here
Value Proposition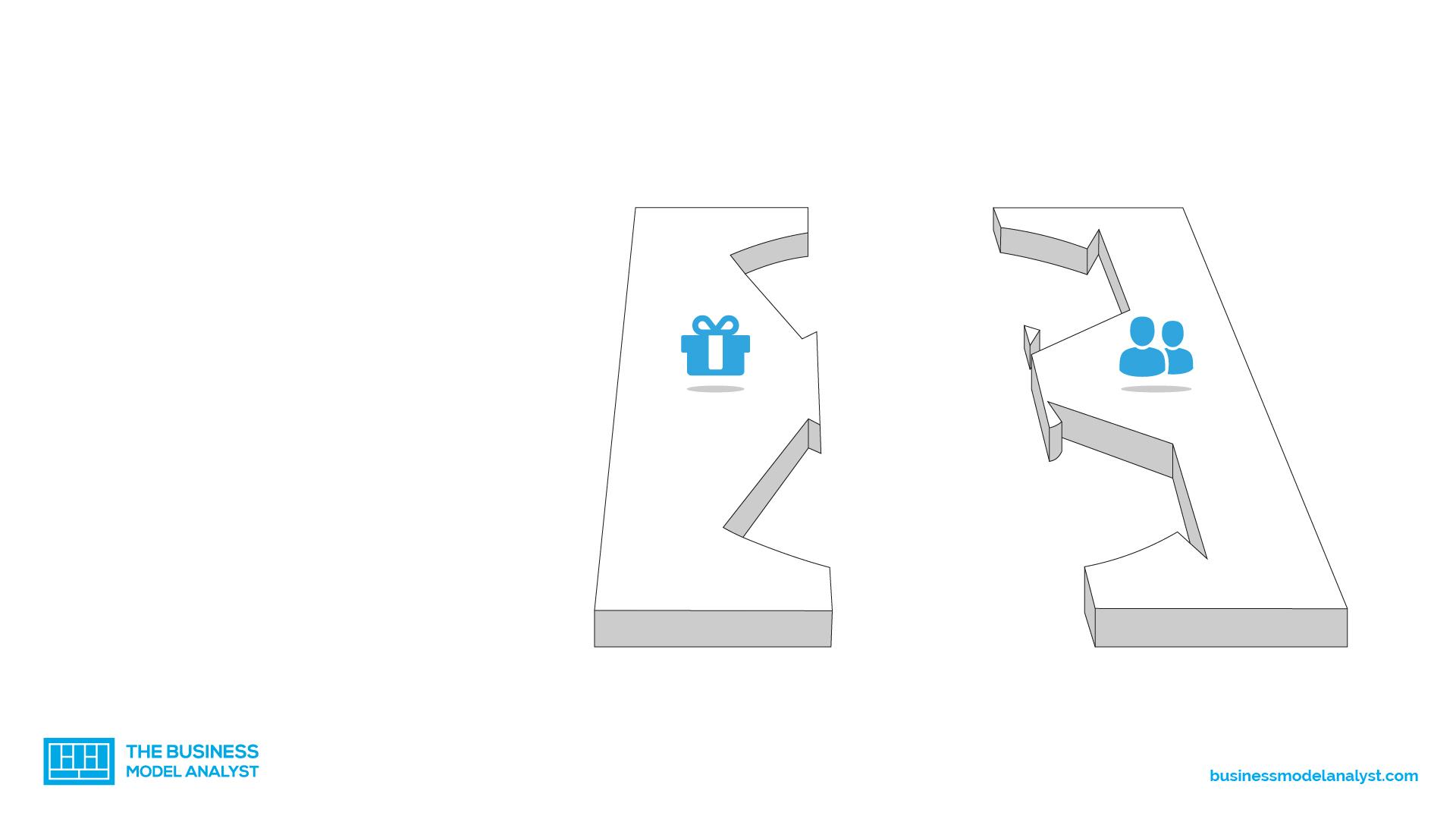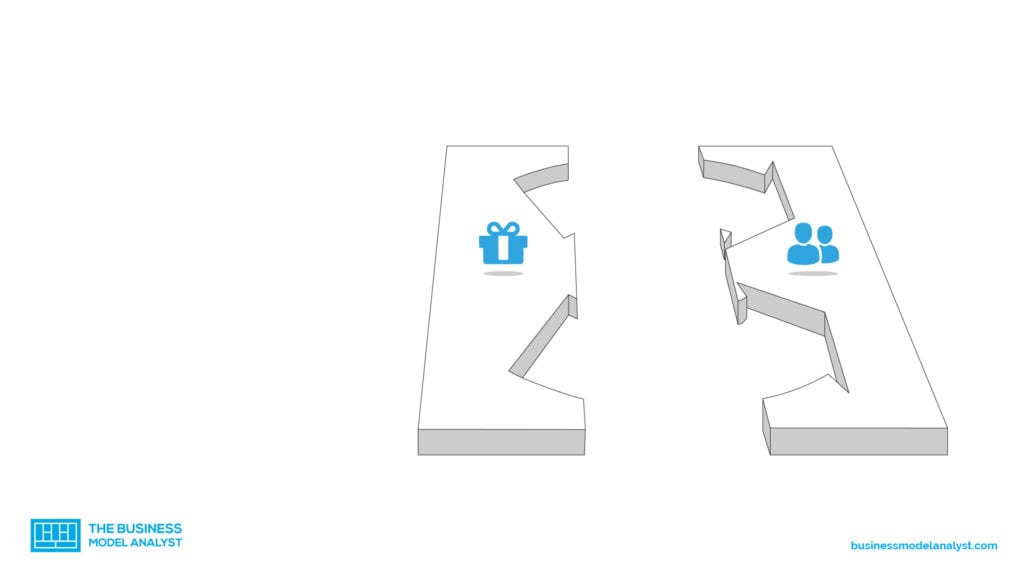 The second step is to define the value proposition of your business. Understand that "value" in this case means "benefit." Therefore, it is critical that you be clear about what these benefits your products (or services) deliver to your customers.
For example, if your product is a financial system, your value proposition should be "your financial data ready in just 30 minutes per week." Of course this will depend on your system. You may have numerous benefits, but try to summarize them in a single sentence.
This reflection is also fundamental for you to analyze your differentials against your competitors.
read more about value proposition here.
Distribution Channels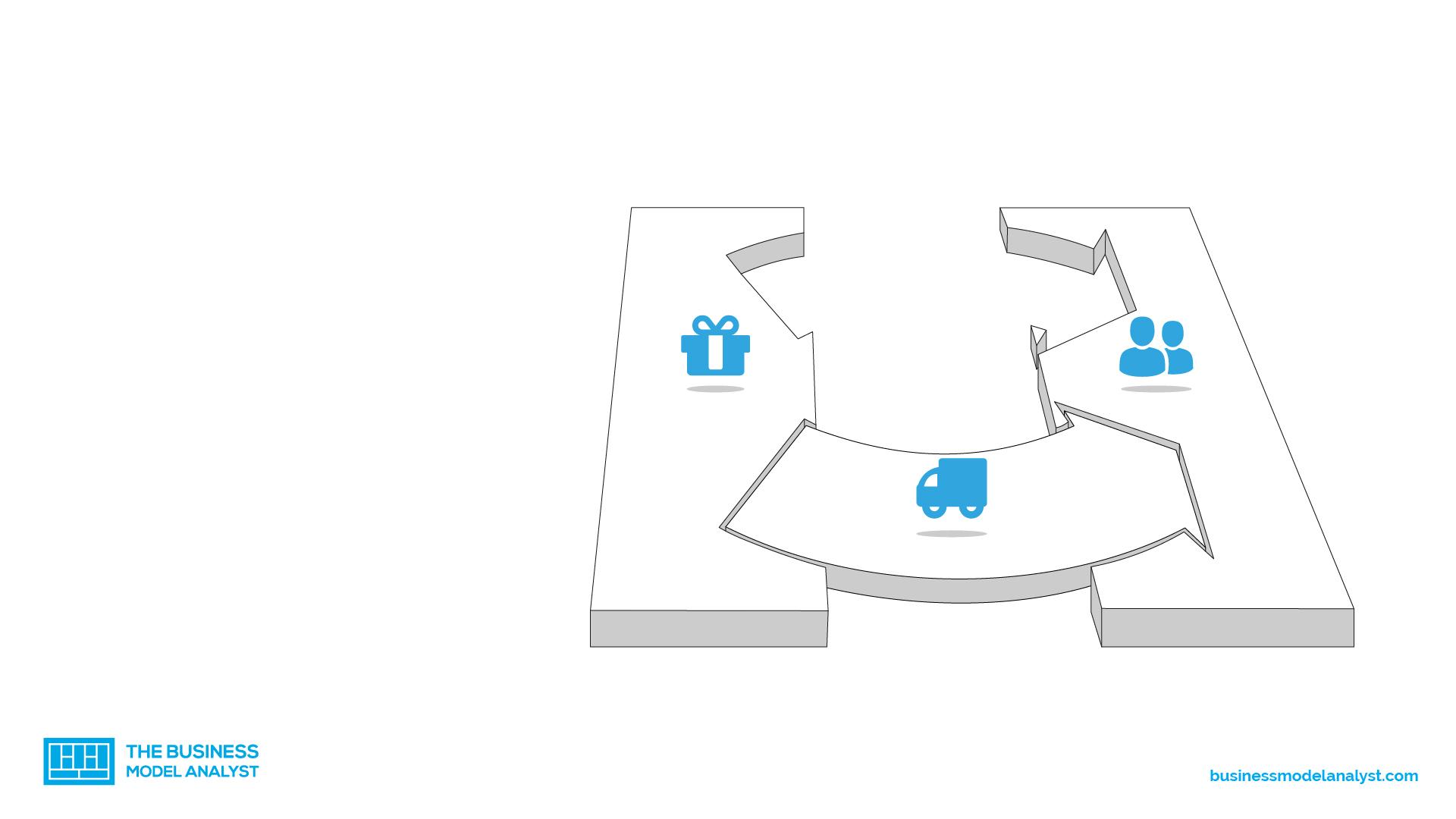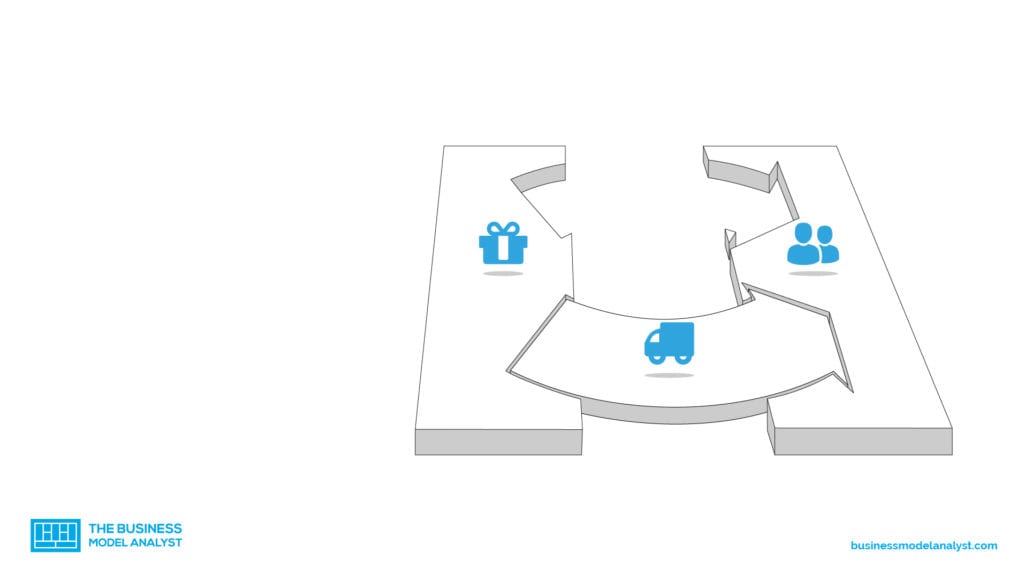 Channels describe the ways in which the company communicates and delivers value to the customer. We can say that, from the perspective of the old marketing (the 4 Ps), channels represent the "P" that stands for Place and the "P" for Promotion.
The channels can be communication, sales and distribution of the product. In short, any kind of company interface with the client. They serve so that the defined segment can take notice and evaluate the value proposition of the product, make the purchase and use it.
It is very important to note that this block graphically demonstrates the importance of strategic fit in a Business Model Canvas.
read more about distribution channels here.
Customer Relationship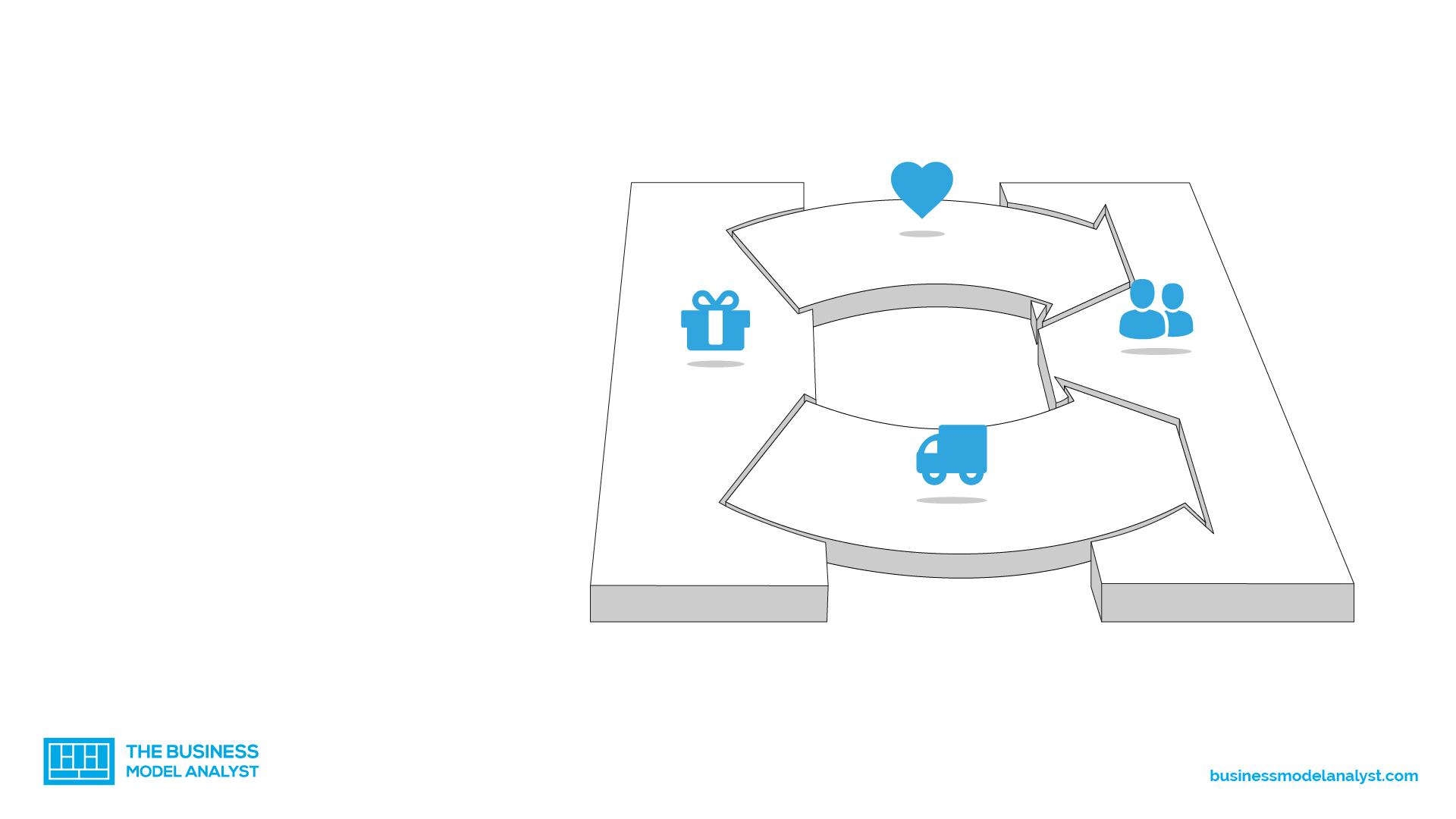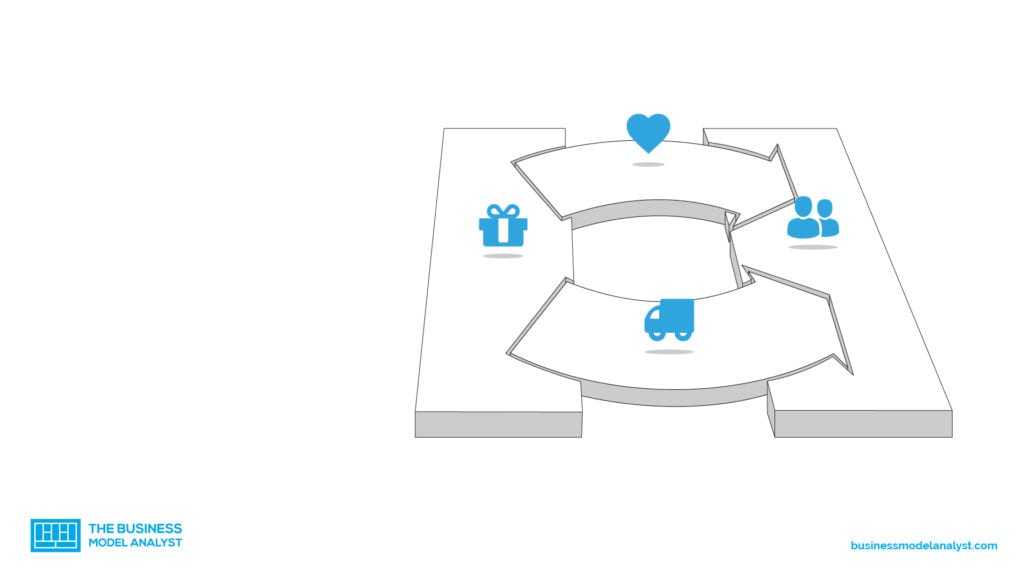 The relationship block creates strategies that prevent your customers from rushing to the competitor for "lower price" issues. Defining good relationship strategies is difficult, but fundamental for customer retention.
Many start-ups apply a "self-service" relationship, whereby the customer solves almost everything by themselves. However, some companies have already realized that investing in a high-level service ensures prominence and greater profitability.
read more about customer relationships here.
Revenue Streams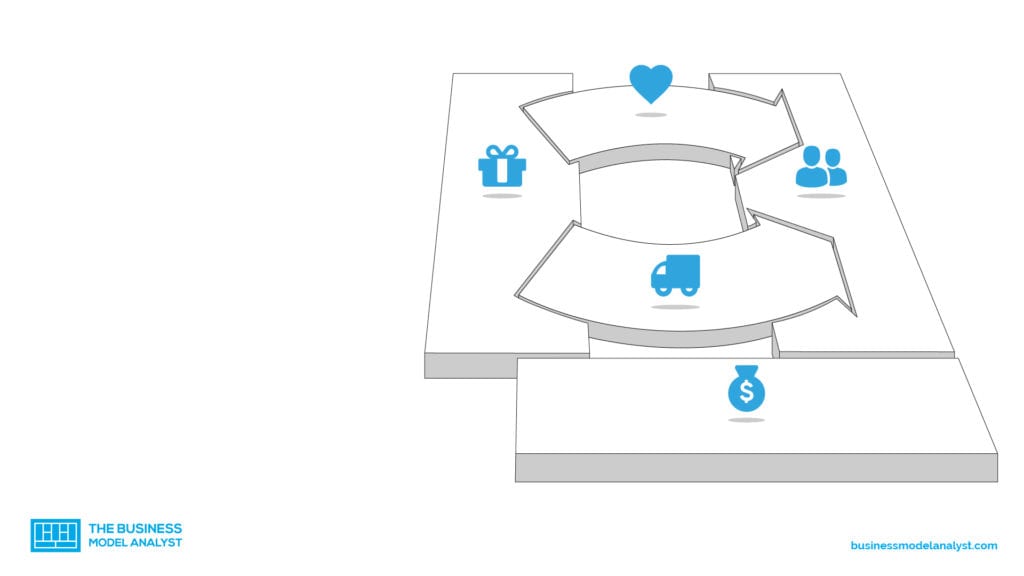 To close the right side of the Business Model Canvas, the revenue streams is the block that determines how the customer will pay for the benefits received.
There are several revenue models that can be adopted. Some examples are: sale of products, subscription, rent, license, auction etc. For a complete list, see this post about 12 Ways to Make Money.
The revenue stream is currently one of the great sources of innovation. For example, countless companies are turning their markets by charging for subscription rather than per-day, and some restaurants charge for time to stay instead of charging per dish or per kilo.
read more about revenue streams here.
Key Resources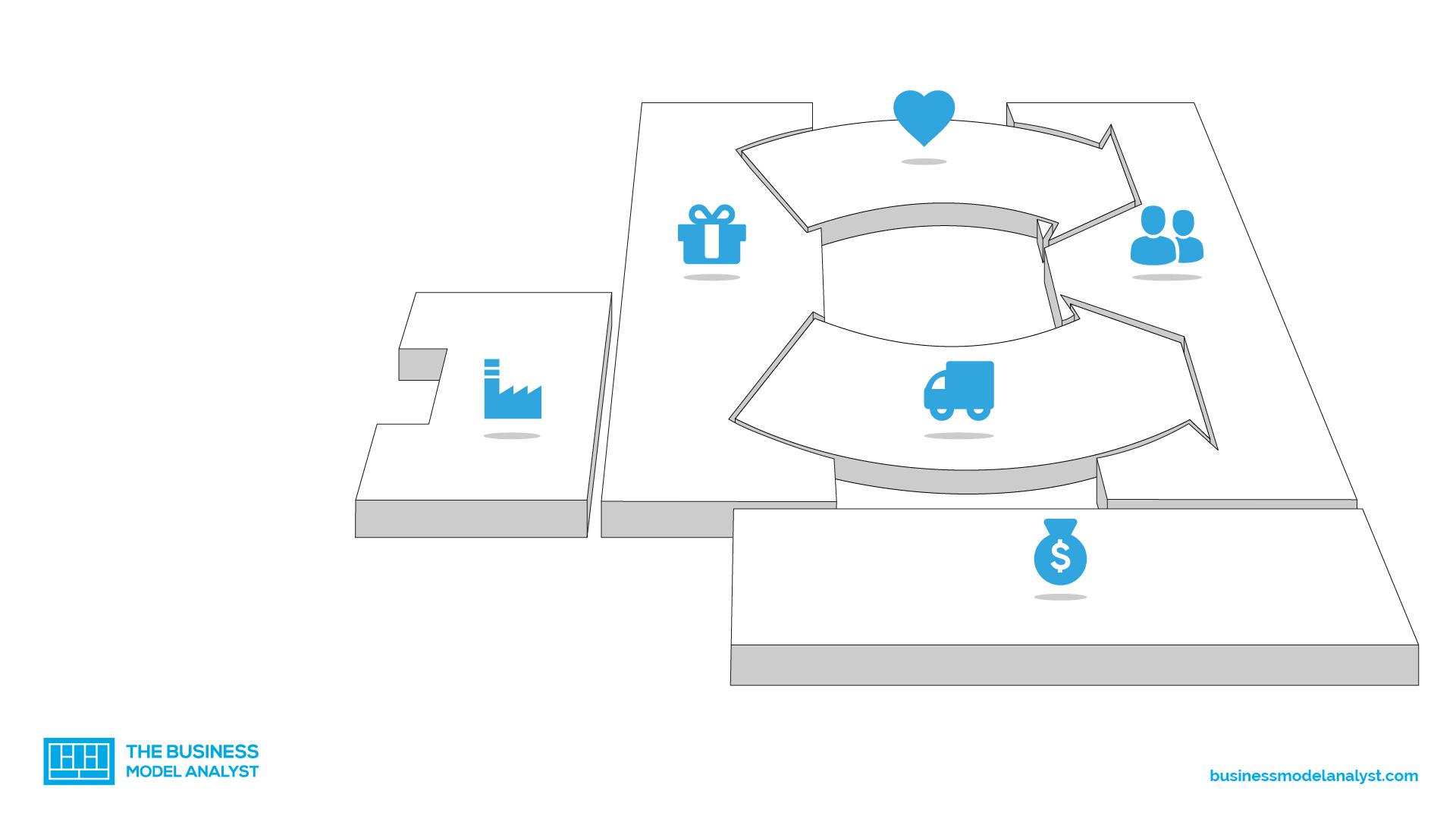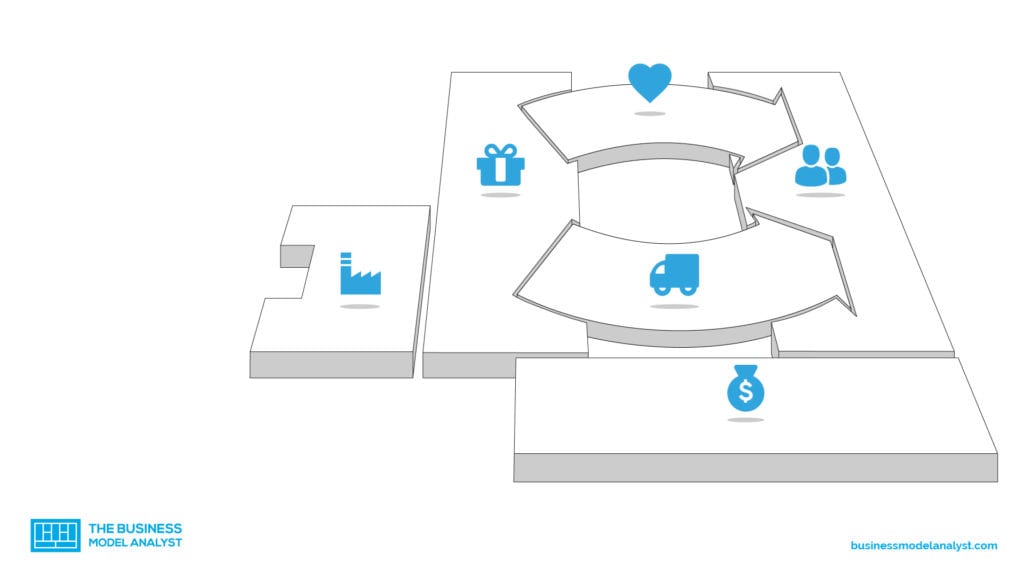 The first block on the left is the key resources, which are the key assets to make the business work. In fact, the whole left side is related to the operational part of the business.
This block should be limited to describing what really matters within the assets of your company. For example, in a steel mill the key resources are the furnace and the mill.
Some examples of resources are: physical assets, such as machines or facilities, intellectual, such as patents, human resources, as a team of programmers or care etc.
read more about key resources here.
Key Activities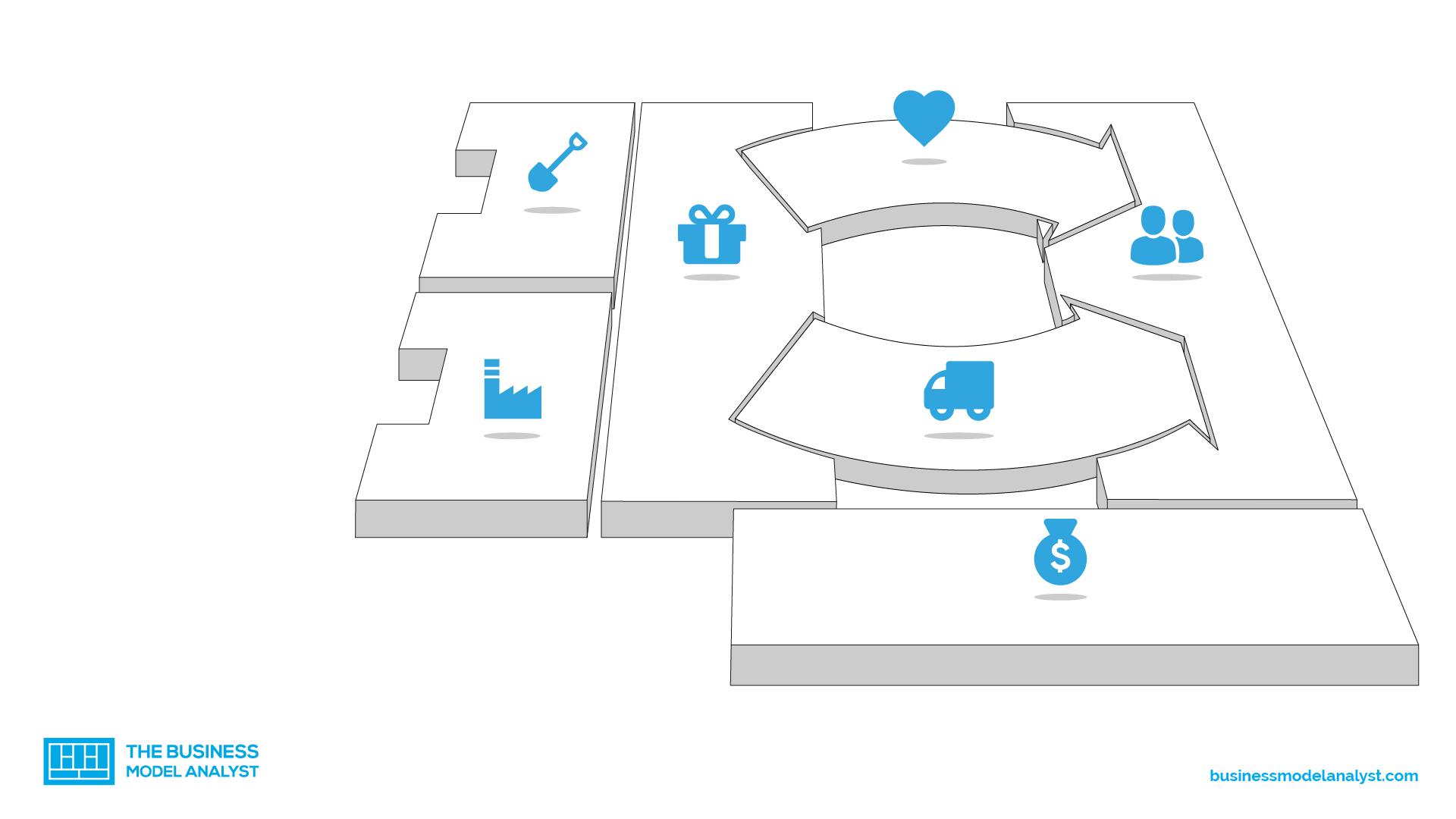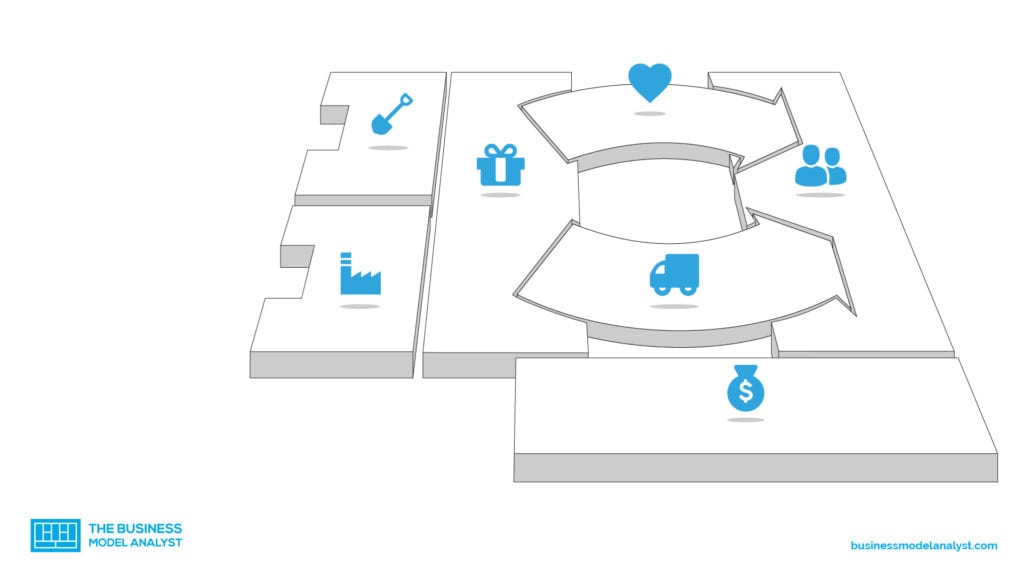 In addition to key resources, key activities should address the most important activities the company must do on a regular basis to make the business work properly. If a company has a web platform as a key resource, it will most likely have as a key activity the maintenance of this platform.
Some examples of activities are: Asset Production, Problem Solving, Platform Management, Consulting Sales, Product Development etc.
read more about key activities here.
Key Partners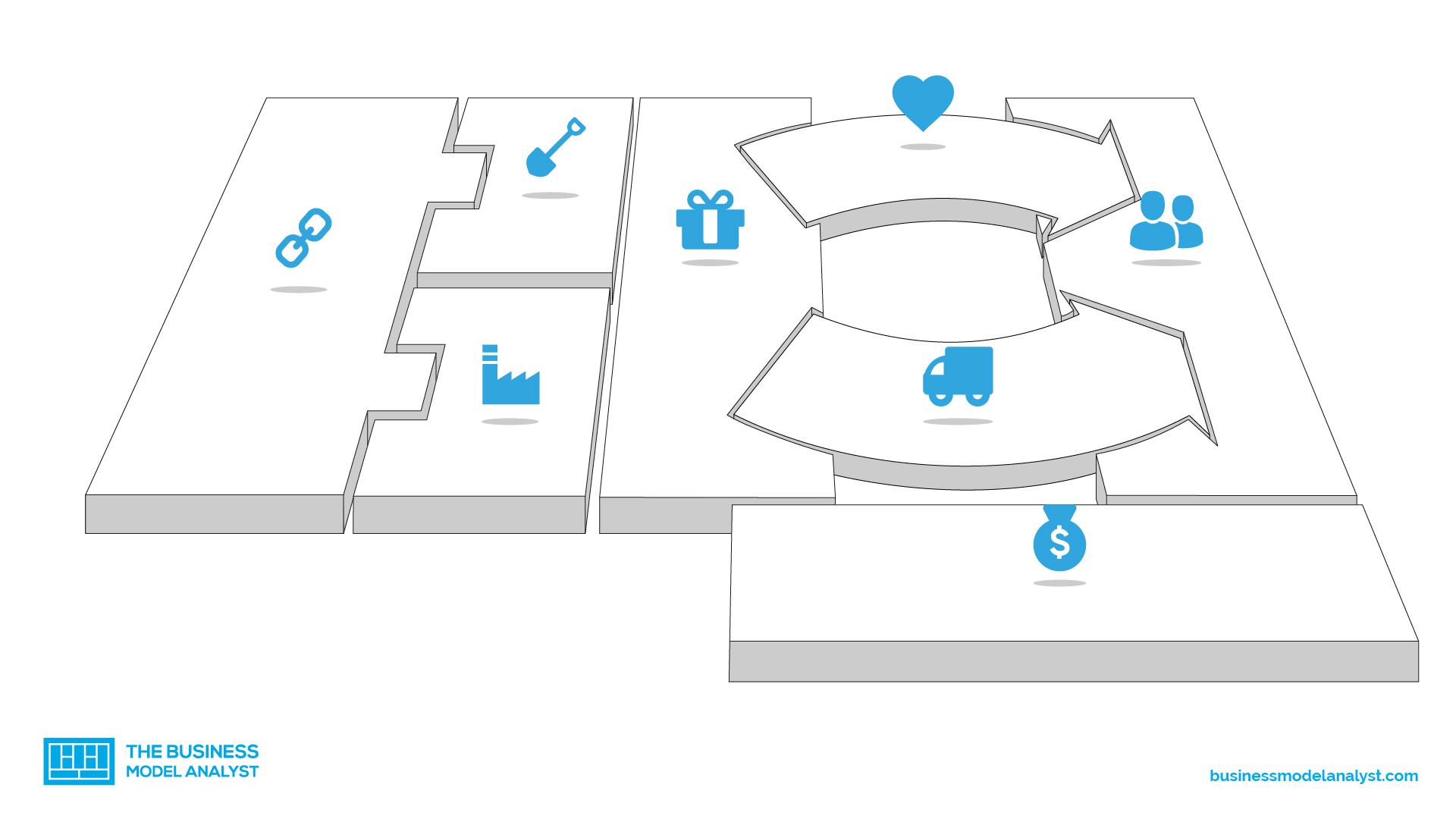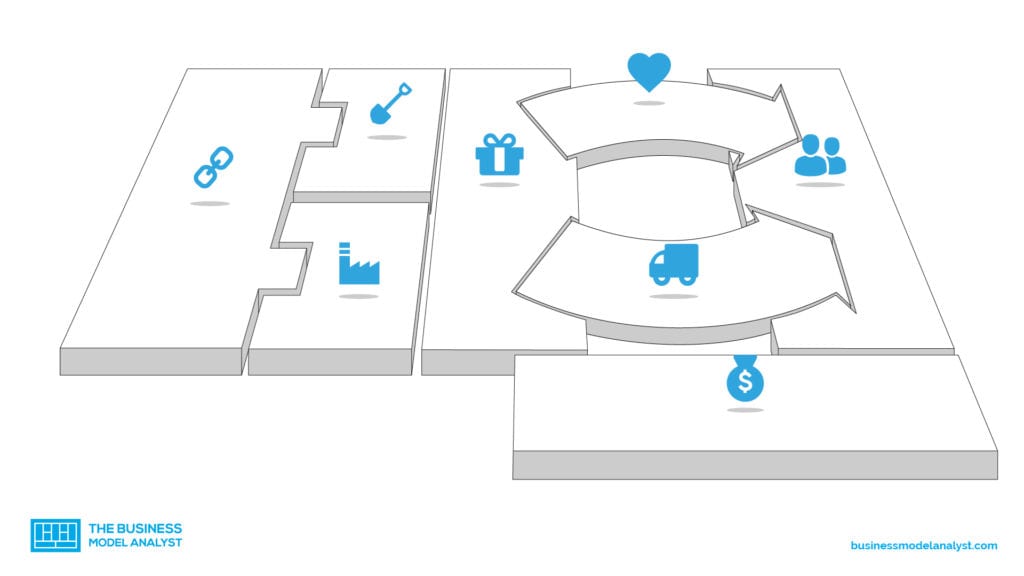 Key Partners in Business Model Canvas refers primarily to outsourcing (suppliers). As said earlier, the left side deals with operational issues, so the block key partners list other companies that help your business deliver the value proposition.
Any type of task or essential raw material provided by another company and that ensures the operation of the business should be listed in this block.
read more about key partners here.
Cost Structure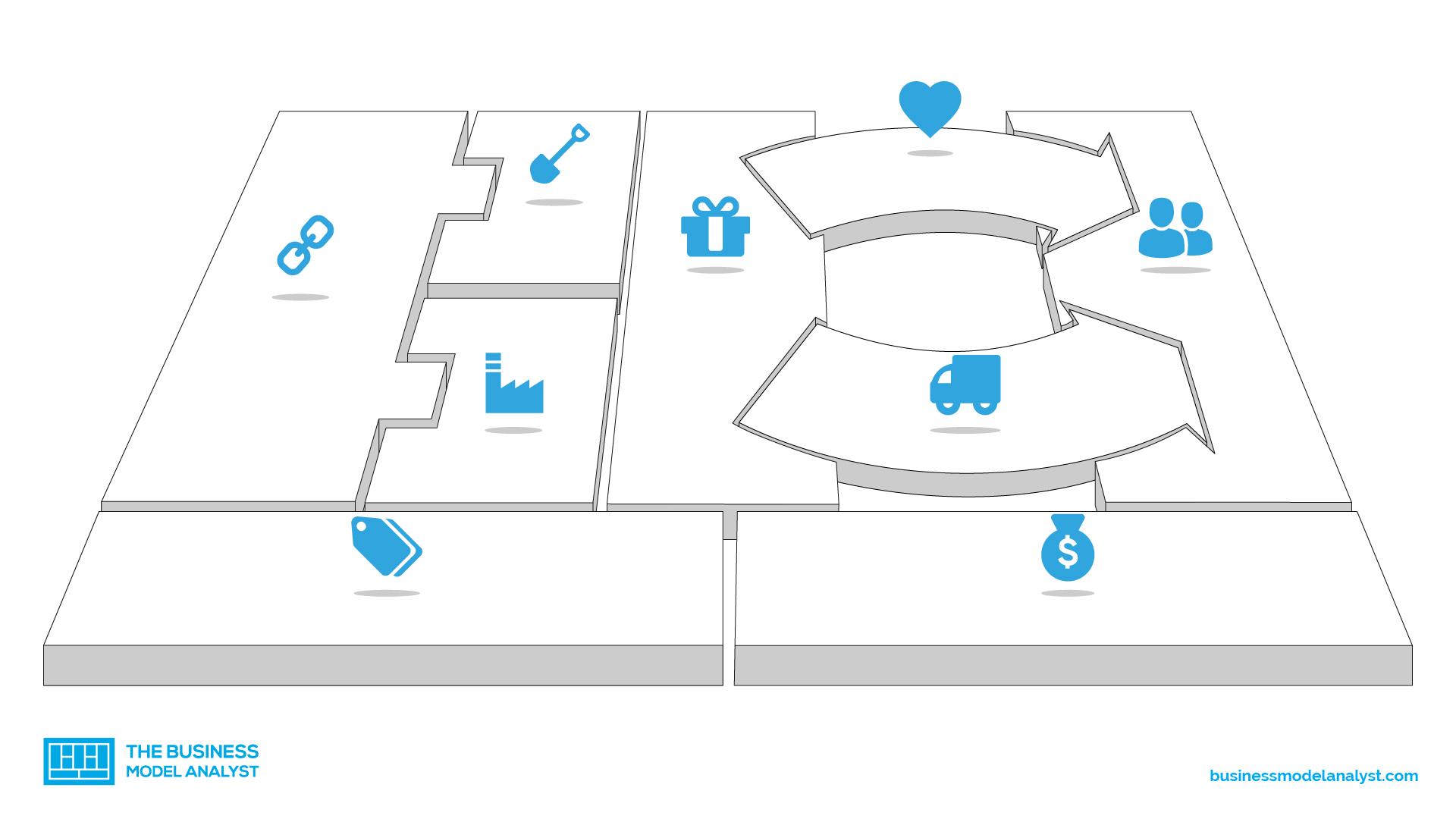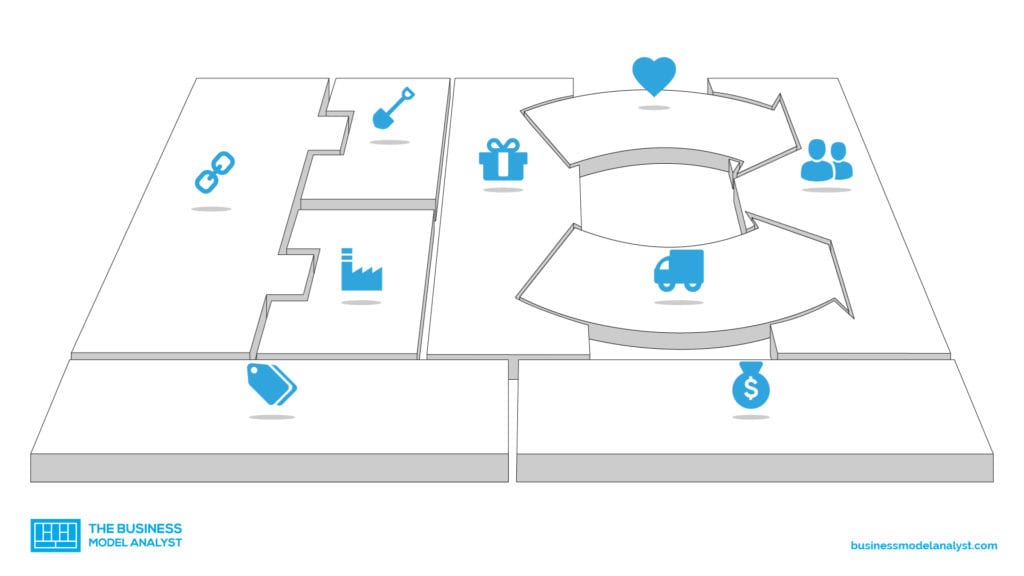 The last block of the model describes all the main costs that are financially important and are derived from the operationalization of the business.
They are likely to come from resource blocks, activities, and key partners. However, it will also be possible that channels costs be considered, for example, salespeople commission.
read more about cost structure here.
Conclusion
The Business Model Canvas is a tool that quickly conquered the business world for its simplicity and practicality. Anyone can easily understand it and use it in prototyping their ideas, projects and / or businesses.
Download Business Model Canvas
Here at our Blog you can download the free tools below to create your own Business Model Canvas right now.
BUSINESS MODEL CANVAS TEMPLATE PDF
BUSINESS MODEL CANVAS TEMPLATE PPT
BUSINESS MODEL CANVAS TEMPLATE EXCEL
BUSINESS MODEL CANVAS TEMPLATE WORD
BUSINESS MODEL CANVAS TEMPLATE GOOGLE SHEETS
BUSINESS MODEL CANVAS TEMPLATE GOOGLE SLIDES
You may also be interested in the Value Proposition Canvas template, which is a complementary tool to the Business Model Canvas.