Maybe you never used it — or never heard it from Zoom — until the beginning of 2020. However, the Zoom Business Model became the lifeline of many entrepreneurs in those early months of that year, when we were facing social isolation due to the Covid-19 pandemic.
This video communications company has been essential for people and teams to be able to talk to each other, even if each member is speaking from different locations and devices. This has allowed group activities, such as meetings, classes, training, and even some events such as lectures, to take place, without any major losses.
Due to its convenience, Zoom has seen an excessive growth in the last few months, as the number of users has multiplied exponentially. And of course, if we are talking about a company whose business model is based on users, if that number has grown enormously, you can be sure that this is also true with regard to the company's income.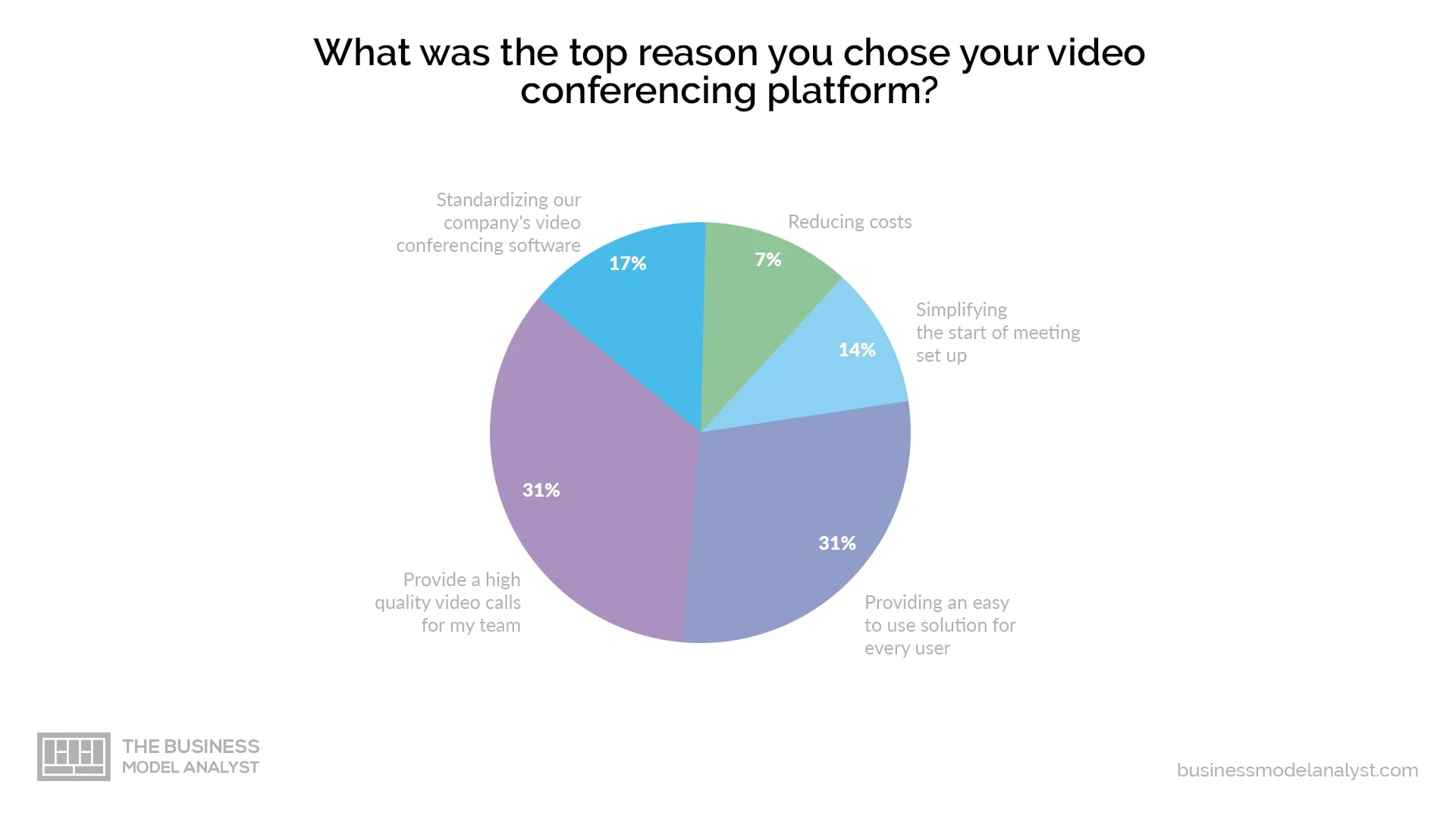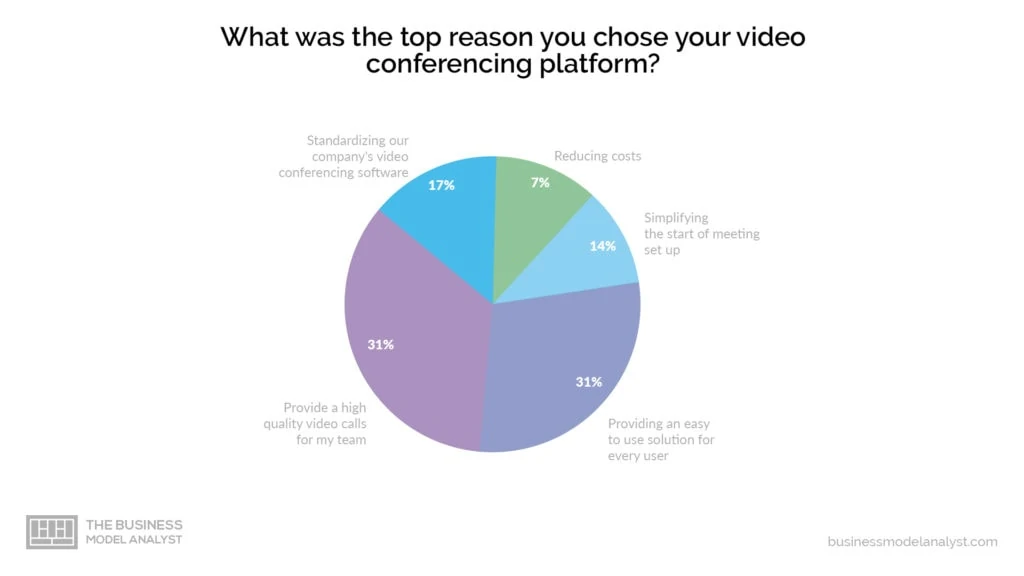 But, after all, how does the Zoom business model work — and why has its popularity increased so much compared to similar products on the market?
A brief history of Zoom
As the company's website defines, "Zoom is an easy, reliable cloud platform for video, voice, content sharing, and chat runs across mobile devices, desktops, telephones, and room system (that) helps businesses and organizations bring their teams together in a frictionless environment to get more done."
It is a remote video conferencing system, founded in 2011, by Eric Yuan. Yuan was the engineer for Cisco WebEx, also a Cisco videoconferencing product. However, when he realized that his product was not being well used by the company and was not pleasing users, he chose to leave the company and found Zoom.

This SaaS platform allows users to interact using cameras and microphones from devices connected to the internet — computers, smartphones, tablets — and also permits users to share everything on their screens with each other, improving the experience in project meetings, presentations, and classes, for example.
Who Owns Zoom
The Zoom founder, Eric Yuan, is still up today, the Chairman and CEO. Completing the main board members of the company, there's Kelly Steckelberg as the CFO and Janine Pelosi as the CMO.
Zoom's Mission Statement
Zoom's mission statement is "To develop a people-centric cloud service that transforms the real-time collaboration experience and improves the quality and effectiveness of communications forever".
How Zoom makes money
Zoom applies the freemium business model. In other words, it uses a monthly subscription system as a revenue stream (there are four different paid plans for meetings), but it also offers a free option, that is, at no cost, with more limited resources. Its main resources are online meetings. The plans are:
Zoom Basic: It is a free plan. Although it offers unlimited meetings and also an unlimited time in a video call between two users, group calls cannot exceed 40 minutes uninterrupted. And there can only be a new call after 10 minutes. In other words, the free plan is aimed at the individual user, who wants to use the tool only as a substitute for the regular phone call, for example;
Zoom Pro: This plan is aimed at small teams — or individual entrepreneurs, such as teachers and coaches. At $149.90 a year, video calls can take place among up to 100 participants, with a 30-hour time limit per call. In addition, it offers features such as personalized ID, reports, Skype integration, and cloud recordings of up to 1 GB;
Zoom Business: With each license of $199.90 a year (starting at 10 licenses for $1,999/year) this plan has all the features of the Pro, for up to 300 simultaneous participants. Aimed at medium-sized businesses, it includes features such as telephone support, personalized emails, logins, URLs, and an administrator panel, among others;
Zoom Enterprise: In this plan, each license is $240.00 a year, starting at 50 licenses for $12,000/year. It is developed for large companies since it enables at least 500 participants. In addition, it offers unlimited cloud storage, dedicated support staff, and discounts on other extra software benefits;
Zoom Business United: With each license at $350.00 per year, and a minimum of 10 (at least, $3,500/year), this plan sums up Zoom Meetings and Zoom Phone.
Besides Zoom Meetings, the platform also offers other resources, such as Zoom Phone, Zoom Video Webinar, and Zoom Rooms, with different plan options.
In summary, the Zoom business model seeks to transform free users into paying consumers. Because subscribers start with the Basic model, at no cost, but realize that their experience can be much better if they hire a paid plan. As the rates are not exorbitant, it is easy for the user to opt for the upgrade.
Zoom's Business Model Canvas
Here's the Zoom Business Model design using the business model canvas: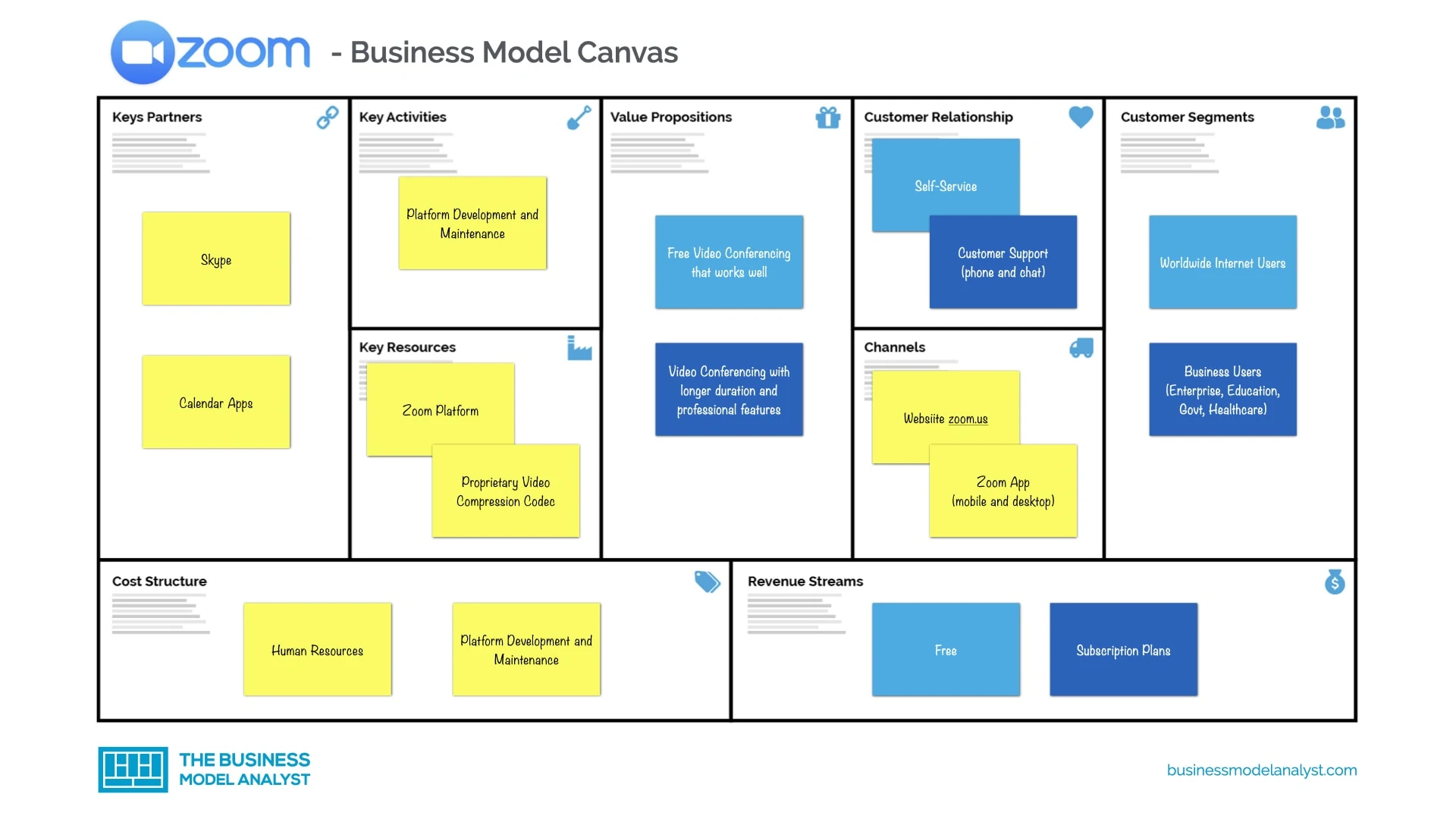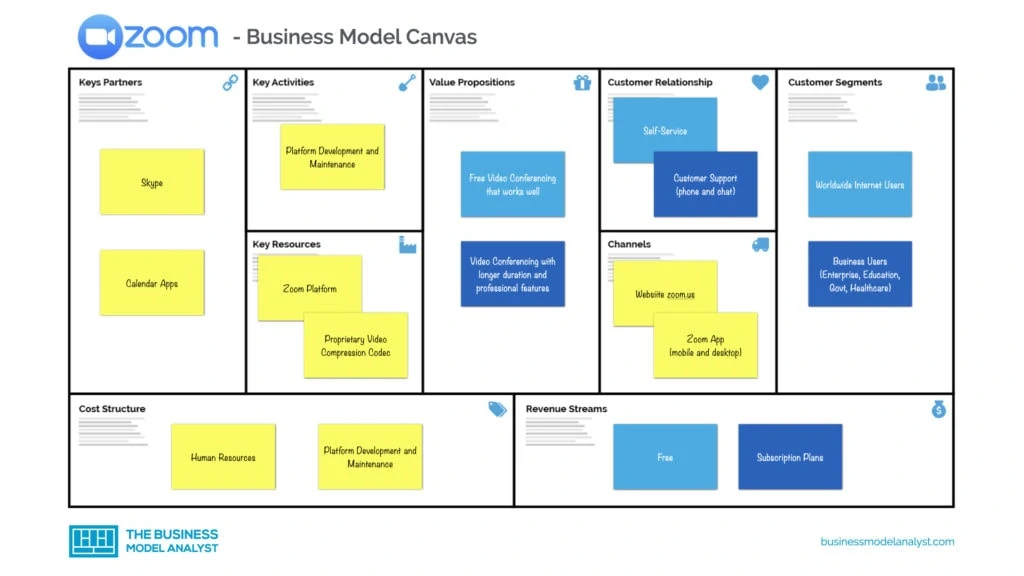 Zoom's Customer Segments
Worldwide internet user
Business users (Enterprise, Education, Govt, Healthcare)
Zoom's Value Propositions
Free video conferencing that works well
Video Conferencing with longer duration and professional features
Zoom's Channels
Website (zoom.us)
Zoom app (mobile and desktop)
Zoom's Customer Relationships
Self-service
Customer support (phone and chat)
Zoom's Revenue Streams
Zoom's Key Resources
Zoom platform
Proprietary video (Compression Codec)
Zoom's Key Activities
Platform development and maintenance
Zoom's Key Partners
Zoom's Cost Structure
Human resources
Platform development and maintenance
Zoom Currently
Although the company was founded in 2011, the tool was launched on the market in 2013. Since then, the number of users has grown year after year, always allowing the company to end the periods with a very positive balance. However, nothing compares to recent figures. In March 2020 alone, Zoom got more subscribers than the entire year of 2019. This, of course, is due to the Covid-19 pandemic, which forced people to find ways to work from inside their homes.

There were 2.22 million users in one month — reaching a figure above 12 million subscribers, with more than 200 million people participating in video calls daily. But, in addition to individuals and companies, educational organizations, health institutions, government agencies and so many others that have taken advantage of Zoom's features, the company also has investors.
Since 2011, Zoom has raised more than $145 million in investment rounds, becoming a unicorn in early 2017. Today, it is valued at over $16 billion. It is clear that Zoom had a completely unexpected boom, out of the curve, as a result of the coronavirus pandemic that alarmed the planet.
However, the company's development was stable, always progressing, annually, both in the number of users and final revenue. Zoom was already well regarded among the corporate community, being the favorite among similar tools, which include Skype, Google Meet, and the latest Teams, from Microsoft (now, the market leader).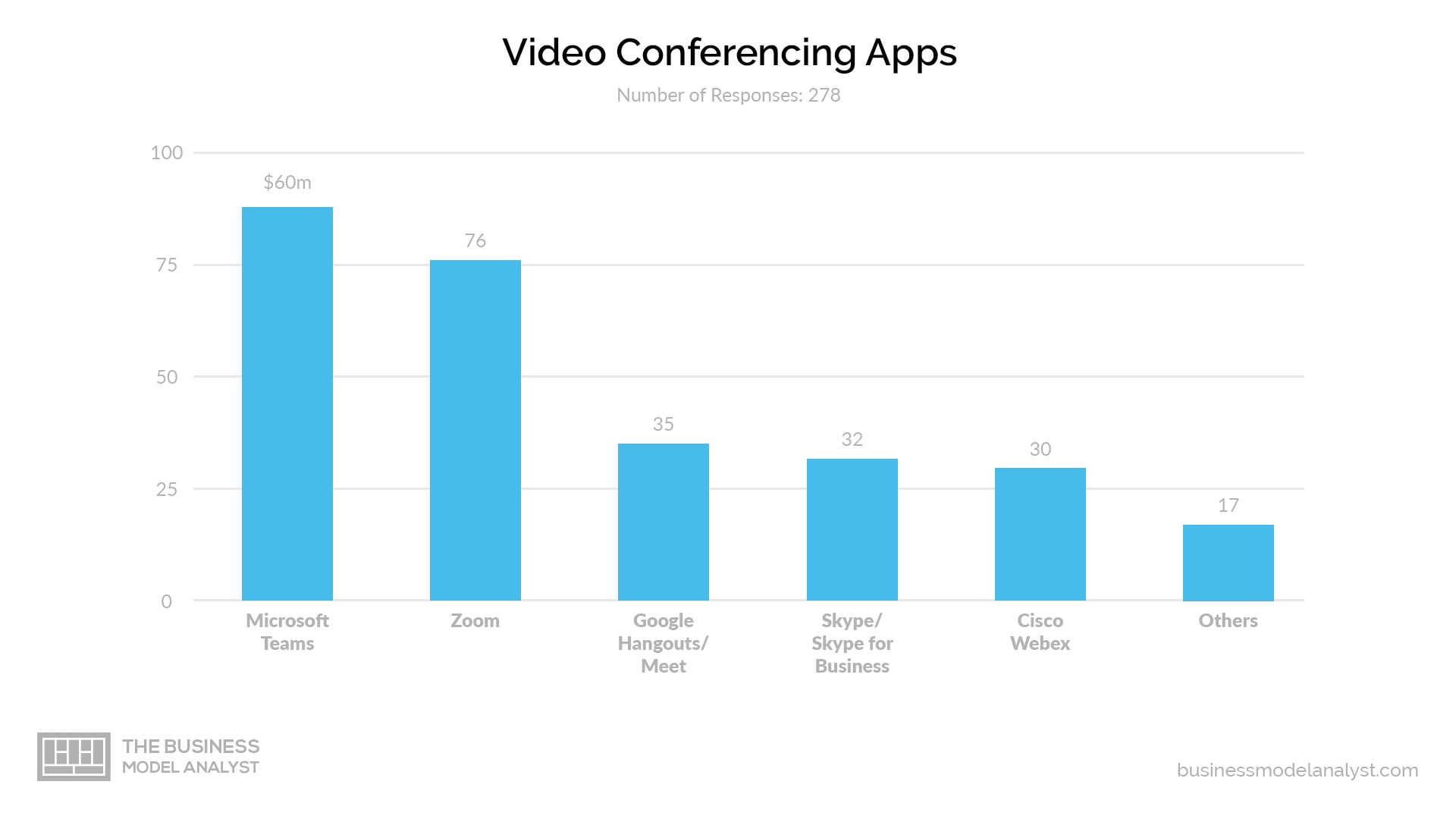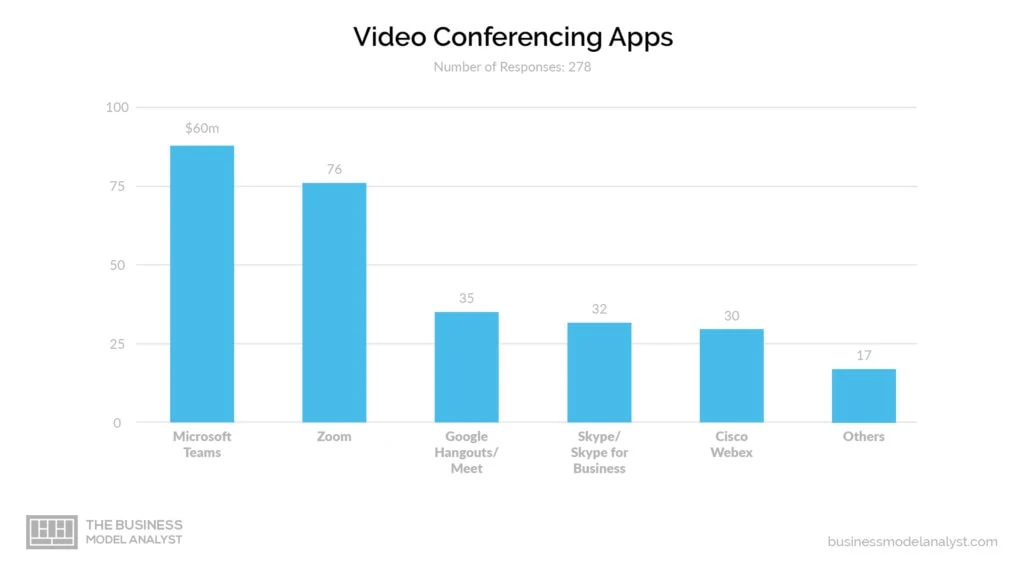 This is due to some important factors. First, its free version, the plan to attract new users, manages to deliver value. Although simpler, it guarantees a good experience, even if in less time. And second, because of the quality of the service provided.
Zoom manages to keep the videos of good quality and its interface is very simple and user-friendly. In short, everything works, from the beginning. Even for that user who has come to the platform just to keep in touch with the people they love and those who need to keep away.
Zoom's Competitors
Google Meet: Google's videoconferencing tool has been widely enhanced throughout the COVID-19 pandemic. Not just that, but the entire Google G Suite platform has been relabeled to Google Workspace, focusing on an approach much similar to Microsoft Office 365;
Cisco Webex: Founded way back in 1995, Webex was acquired by Cisco Systems in 2007. While Zoom and other competitors, such as Google Meet and Skype, are greatly used by friends and family talks, Cisco Webex has a purpose exclusively focused on offices and enterprises;
Skype: A true internet dinosaur in the videoconferencing market, Skype was founded back in 2003 and was acquired by Microsoft in May 2012. Nowadays, it is known that it lost a large part of its market share to competitors such as Google Meet and Zoom;
Microsoft Teams: First released in March 2017, Microsoft Teams is another videoconferencing tool that gained a very considerable part of the market share due to the COVID-19 pandemic. Just like Cisco Webex, it has a much more office-related purpose than regular customers, i.e., friends and family talks;
BlueJeans: Operated by Verizon since its acquisition in May 2020, it was founded in 2009 as a video conferencing service that brings different resources to the calls, such as interactive features on the screen whilst the presenter talks.
Zoom's SWOT Analysis
Below, there is a detailed swot analysis of Zoom: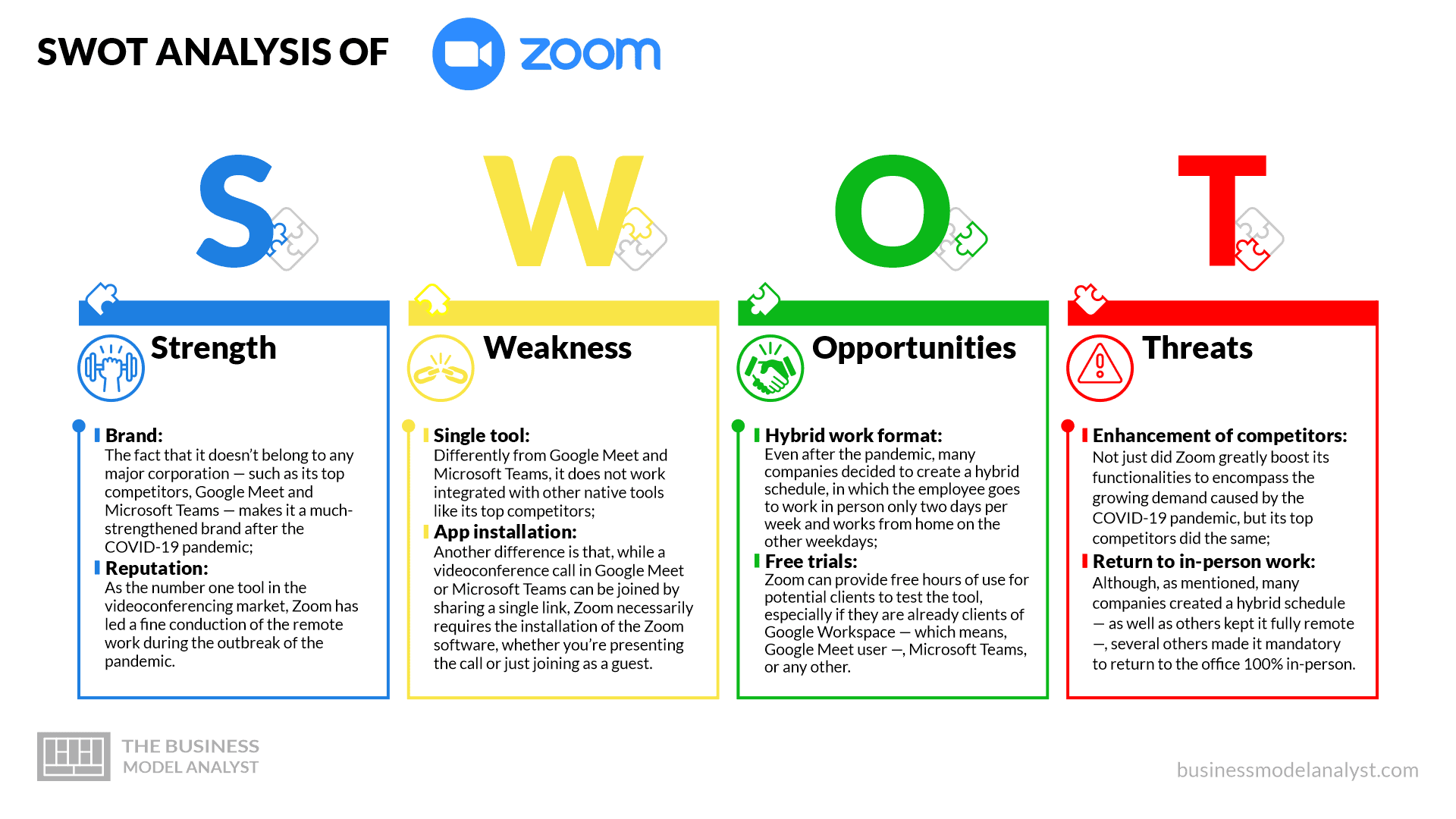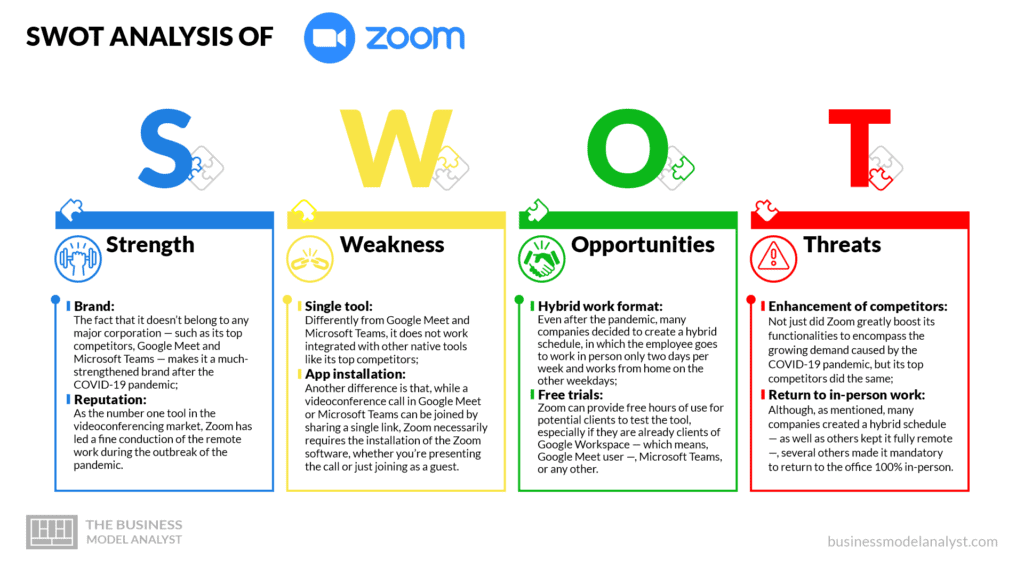 Zoom's Strengths
Brand: The fact that it doesn't belong to any major corporation — such as its top competitors, Google Meet and Microsoft Teams — makes it a much-strengthened brand after the COVID-19 pandemic;
Reputation: As the number one tool in the videoconferencing market, Zoom has led a fine conduction of the remote work during the outbreak of the pandemic.
Zoom's Weaknesses
Single tool: Differently from Google Meet and Microsoft Teams, it does not work integrated with other native tools like its top competitors;
App installation: Another difference is that, while a videoconference call in Google Meet or Microsoft Teams can be joined by sharing a single link, Zoom necessarily requires the installation of the Zoom software, whether you're presenting the call or just joining as a guest.
Zoom's Opportunities
Hybrid work format: Even after the pandemic, many companies decided to create a hybrid schedule, in which the employee goes to work in person only two days per week and works from home on the other weekdays;
Free trials: Zoom can provide free hours of use for potential clients to test the tool, especially if they are already clients of Google Workspace — which means, Google Meet user —, Microsoft Teams, or any other.
Zoom's Threats
Enhancement of competitors: Not just did Zoom greatly boost its functionalities to encompass the growing demand caused by the COVID-19 pandemic, but its top competitors did the same;
Return to in-person work: Although, as mentioned, many companies created a hybrid schedule — as well as others kept it fully remote —, several others made it mandatory to return to the office 100% in-person.
Conclusion
As mentioned, the recent pandemic has highly, solidly increased Zoom's market share, making it a fundamental tool not only for enterprises but also for individual users. There were no minimum requirements of amount of employees for businesses that decided to count on Zoom's services to keep on working during the Covid-19 pandemic, with the social distancing and working from home obligations throughout the countries.
Even after the vaccination and the return to the office of many companies, the platform continues to provide its services to way more clients than it was before the coronavirus pandemic.