Innovation Report: 10 Innovative Business Models for Web Agencies
In a world where digital experiences are at the forefront of every business, how do web design agencies stay ahead of the curve? How do they continually deliver value, adapt to the changing landscape, and maintain relevance in a fiercely competitive market?
Enter "Innovative Web Design Models: Crafting the Future of Digital Agencies" – a meticulously curated guide that uncovers the groundbreaking business models reshaping the web design industry. This eBook offers a deep dive into transformative paradigms, providing agencies with the toolkit they need to evolve, innovate, and thrive.
Inside this comprehensive guide, you'll discover:
A Glimpse of the Future: Unravel 10 avant-garde business models specifically tailored for the evolving digital world. From crowdsourcing to niche specializations, these are the models that will define the next era of web design.
Inspiring Success Tales: Beyond theory, get inspired by real-world success stories. Learn from agencies that have already tread the path, uncovering their challenges, solutions, and triumphs with these innovative models.
Deep-Dive Analyses: For each model, gain an in-depth understanding of its workings, benefits, and potential pitfalls. Arm yourself with knowledge, preparing your agency for the challenges and opportunities that lie ahead.
Strategies for Implementation: Transitioning to a new business model is never easy. Equip yourself with actionable strategies, tips, and insights to ensure a smooth and successful implementation, regardless of the model you choose.
Engaging and Accessible Content: Crafted with clarity and precision, the content is designed to be engaging and accessible, ensuring readers from all backgrounds, whether seasoned agency veterans or budding entrepreneurs, find immense value.
In the digital age, standing still is not an option. "Innovative Web Design Models: Crafting the Future of Digital Agencies" is your beacon, guiding your agency through the uncharted waters of the future, helping you find success, sustainability, and growth. It's time to embrace change, redefine boundaries, and craft a prosperous future for your web design venture.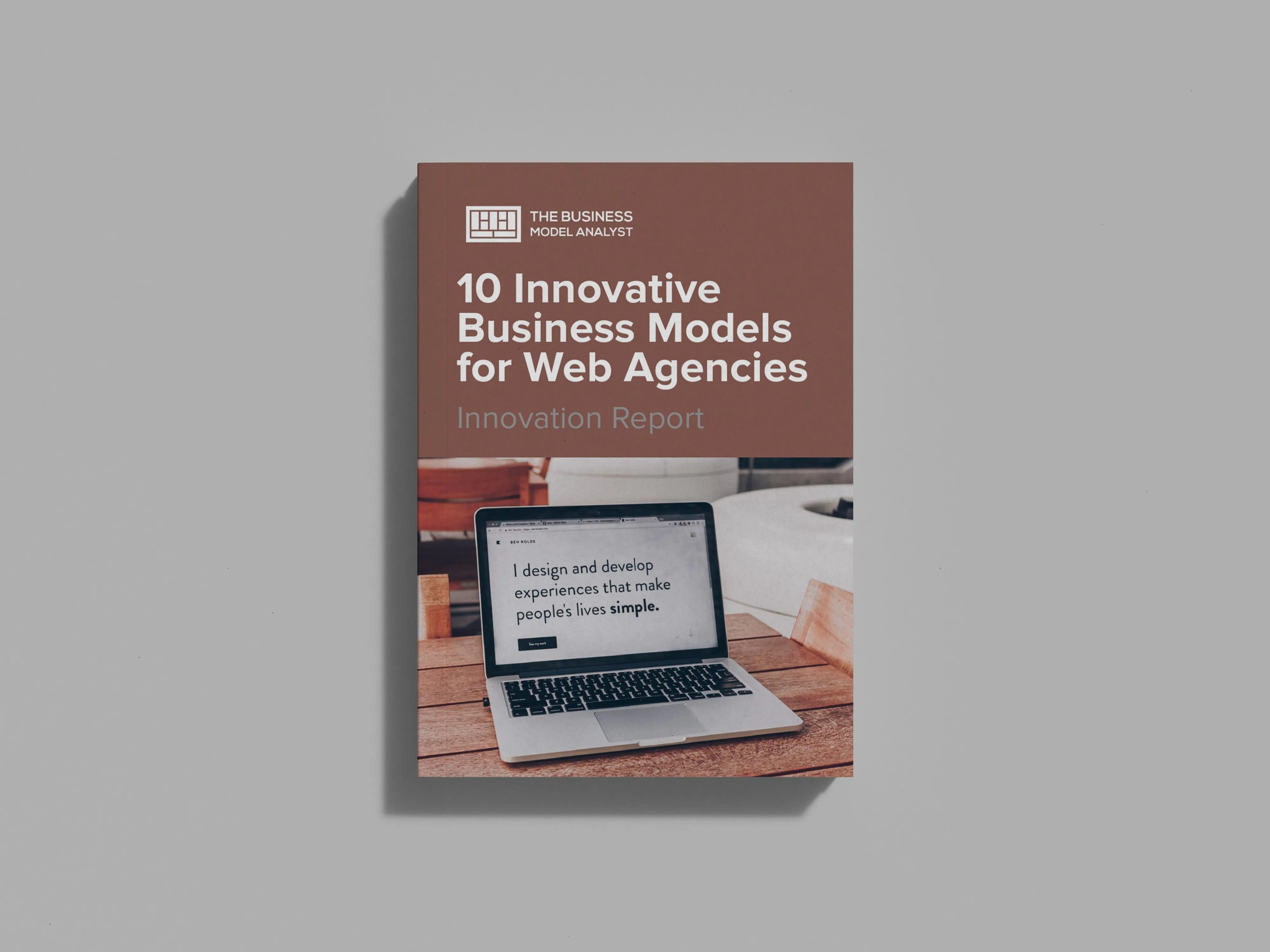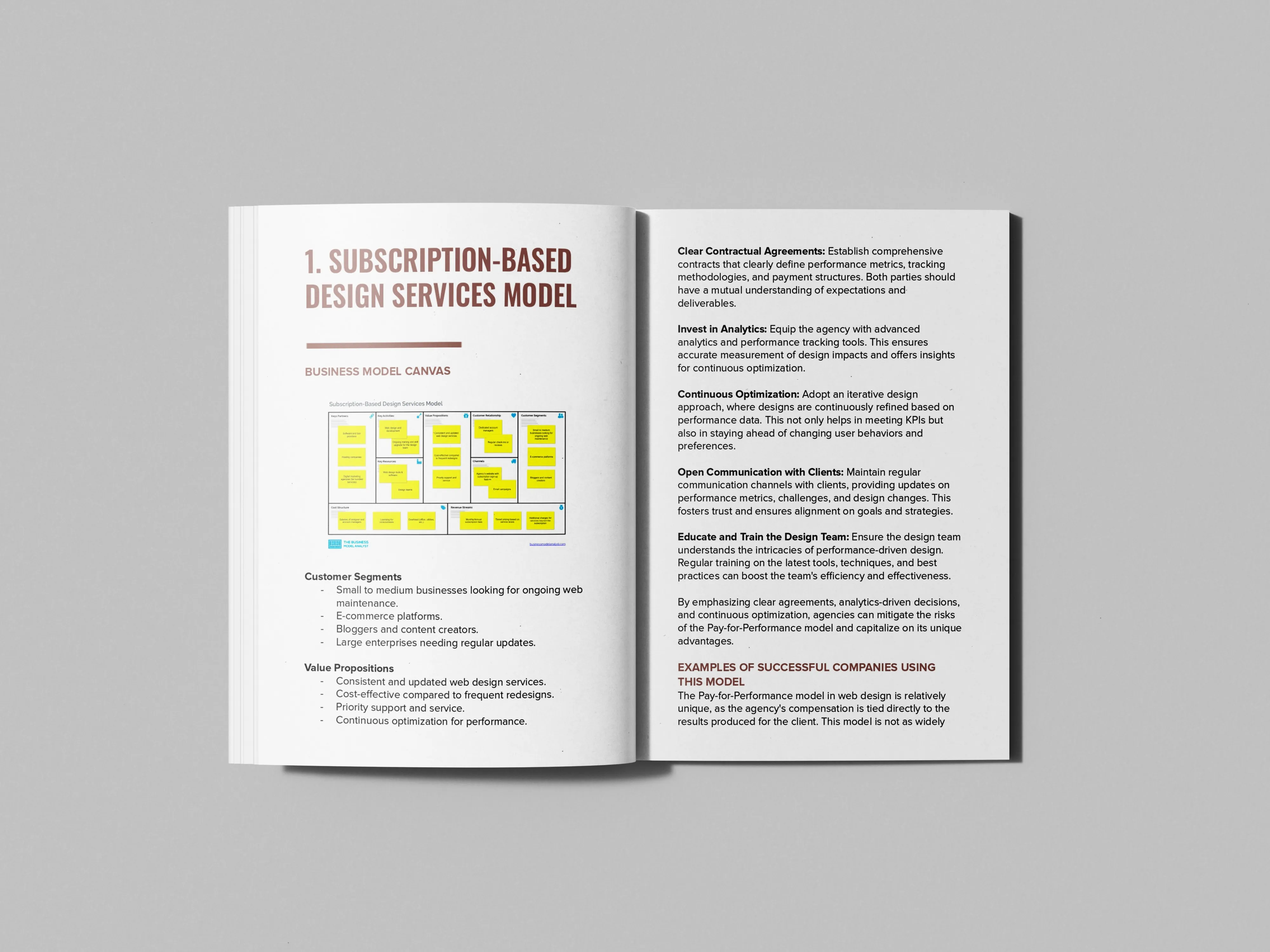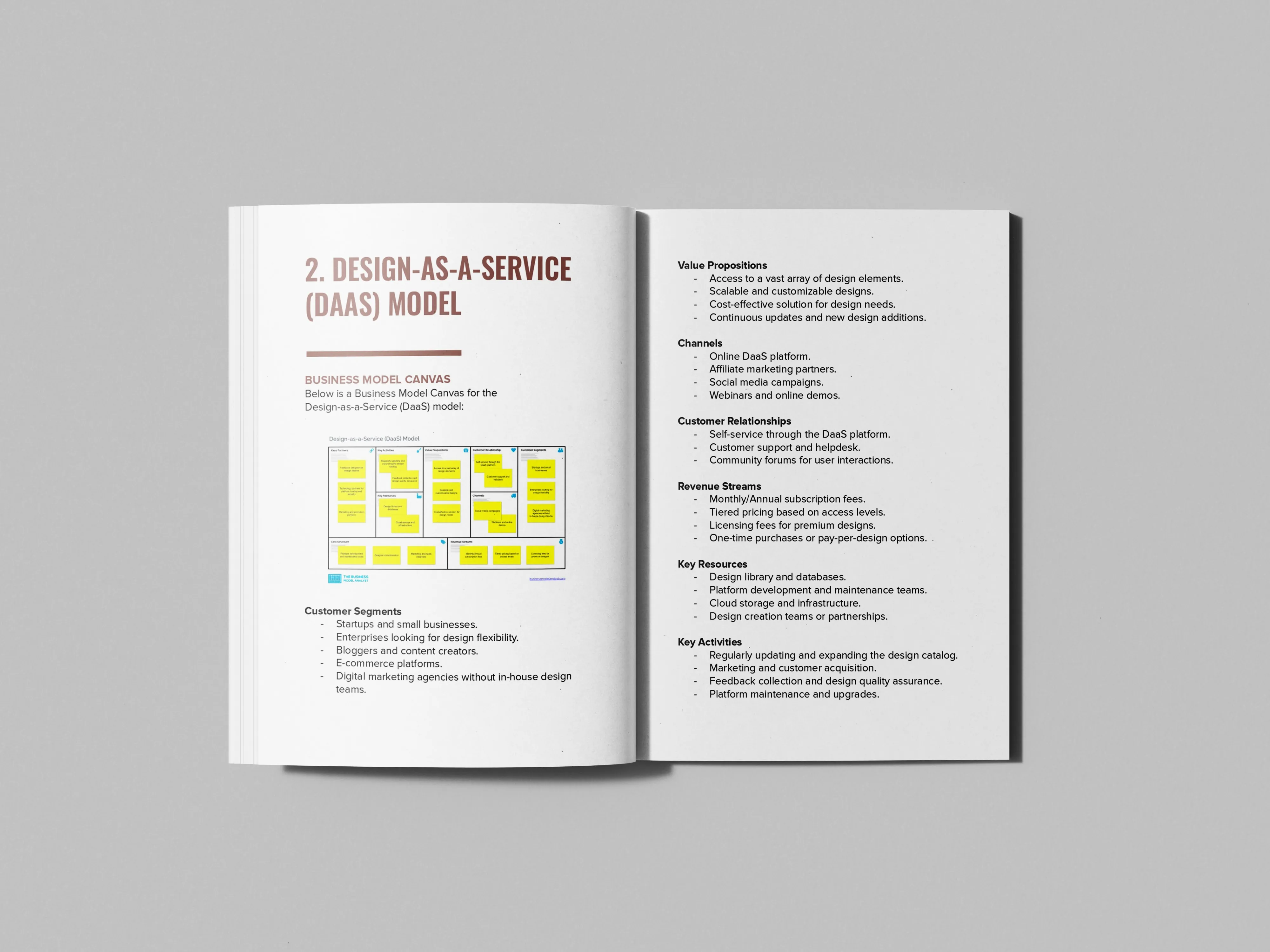 Product images are for illustrative purposes only