SUPER GUIDE: Revenue Models
The Super Guide about Revenue Models is an important material about how companies can maximize profits through revenue modeling.
Table of Content
Here's the content you'll find in this guide
Introduction
What is Revenue Model?
Business Model vs Revenue Model vs Revenue Stream
Symmetrical vs. Asymmetrical business models
Why is Revenue Modeling Important in Business?
Types of Revenue Models

Ad-supported Revenue Model
Licensing Revenue Model
Affiliate Revenue Model
White-labeling Revenue Model
Freemium Revenue Model
Subscription-based Revenue Model
Consumption-based Revenue Model
Brokerage (Commission-based) Revenue Model
Hidden Revenue Model
Razor and blade Revenue Model
Donation Revenue Model
Arbitrage Revenue Model
Data Sales Revenue Model
Transactional Revenue Model
Rental or Leasing Revenue Model
Borrow / Lending
Product is Free, But Services Aren't
Direct Revenue Model
Indirect Revenue Model
Hybrid Revenue Models
Markup Model

Revenue Model Combinations
Revenue Associated With Different Business Models
Some Case Studies of Revenue Models

Amazon
Netflix
Uber
FoodPanda
Disney
Binance
Apple

Revenue Models Key Performance Indicators
Tips for choosing your revenue model
How To Write a Business Revenue Model
How To Recognize Revenue Accurately?
Conclusion
Here's an excerpt from this Super Guide:
"Revenue models are a fundamental part of successful business models. Whether you are a brick-and-mortar retail company or software as a service business, aiming to generate as much revenue as possible is critically important for your venture.
In very simple words, a revenue model is how a business makes money. It is a conceptual framework that includes every aspect of the revenue earning strategy, such as the value proposition (product/service), the revenue sources, the pricing and payment methods, and the target consumer.
Revenue can be generated from many sources and means. But the revenue model you chose will define how you can sell to your target audience, in order to build a profitable growth-oriented business.
Therefore, it is a core element of your business model."
This is a must-have skill for entrepreneurs and business model analysts and consultants. If you want to dominate business models this super guide was made especially for you.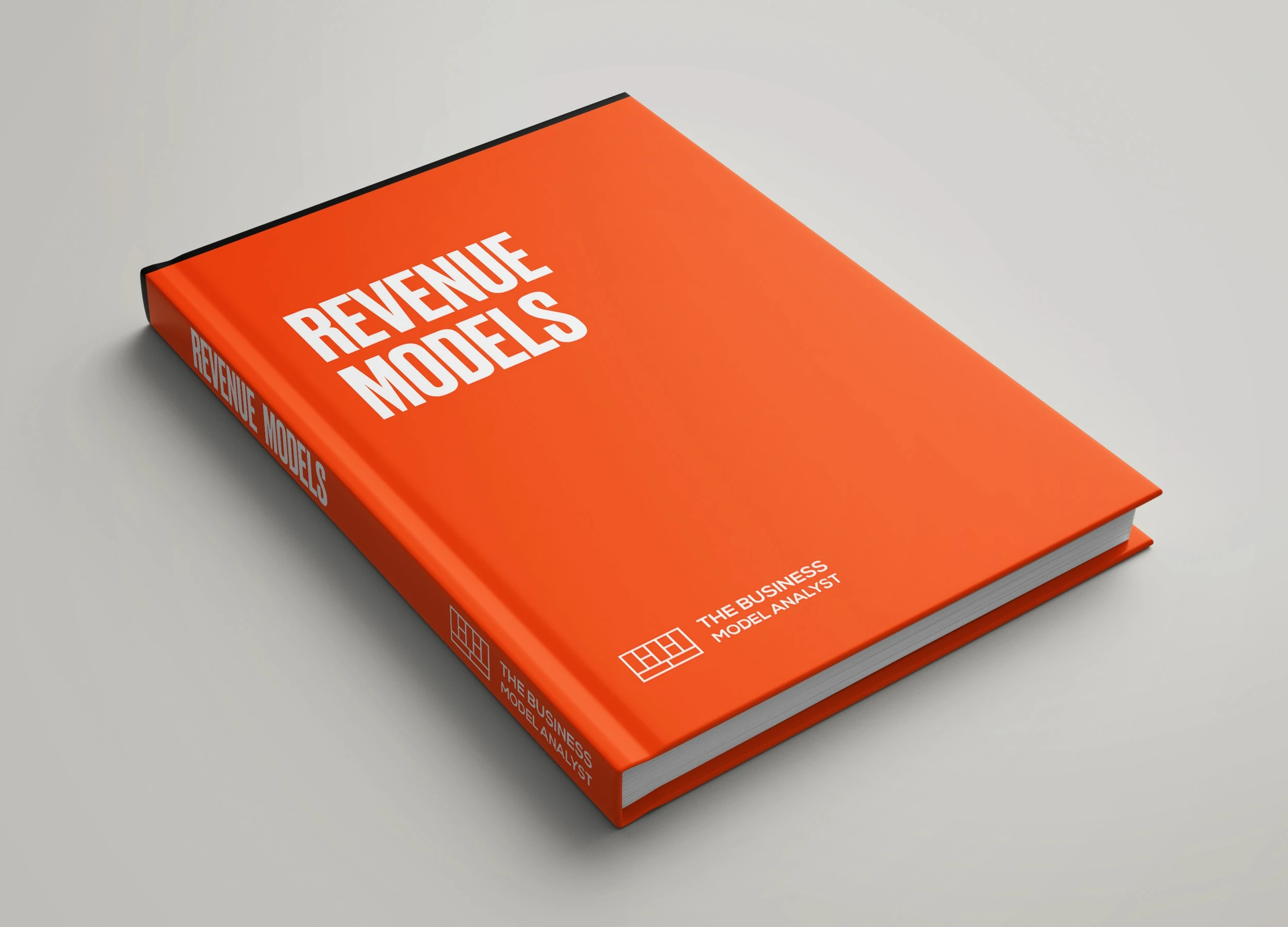 Product images are for illustrative purposes only